Marietta Car Accident Attorney
Filing an Automobile Accident Claim
A single car accident can change your life in an instant.
If you were involved in a serious crash, you might find yourself facing significant physical, emotional, and financial challenges. Getting back on your feet can be difficult, especially when medical bills begin piling up and you are forced to take weeks, months, or even longer off work to heal.
At The Roth Firm, LLC, we understand just how stressful it is to not only be involved in a car accident but also to deal with the aftermath of the crash. The good news is that you could be entitled to financial compensation—and we can help.
Our Marietta car accident attorneys represent victims of all types of motor vehicle accidents throughout Georgia. We have extensive experience and have helped countless clients recover the fair compensation they were owed; get in touch with us today to learn how we can assist you with your auto accident claim.
Call (404) 777-4899 or contact us online to request a free initial consultation. We can travel to you if needed.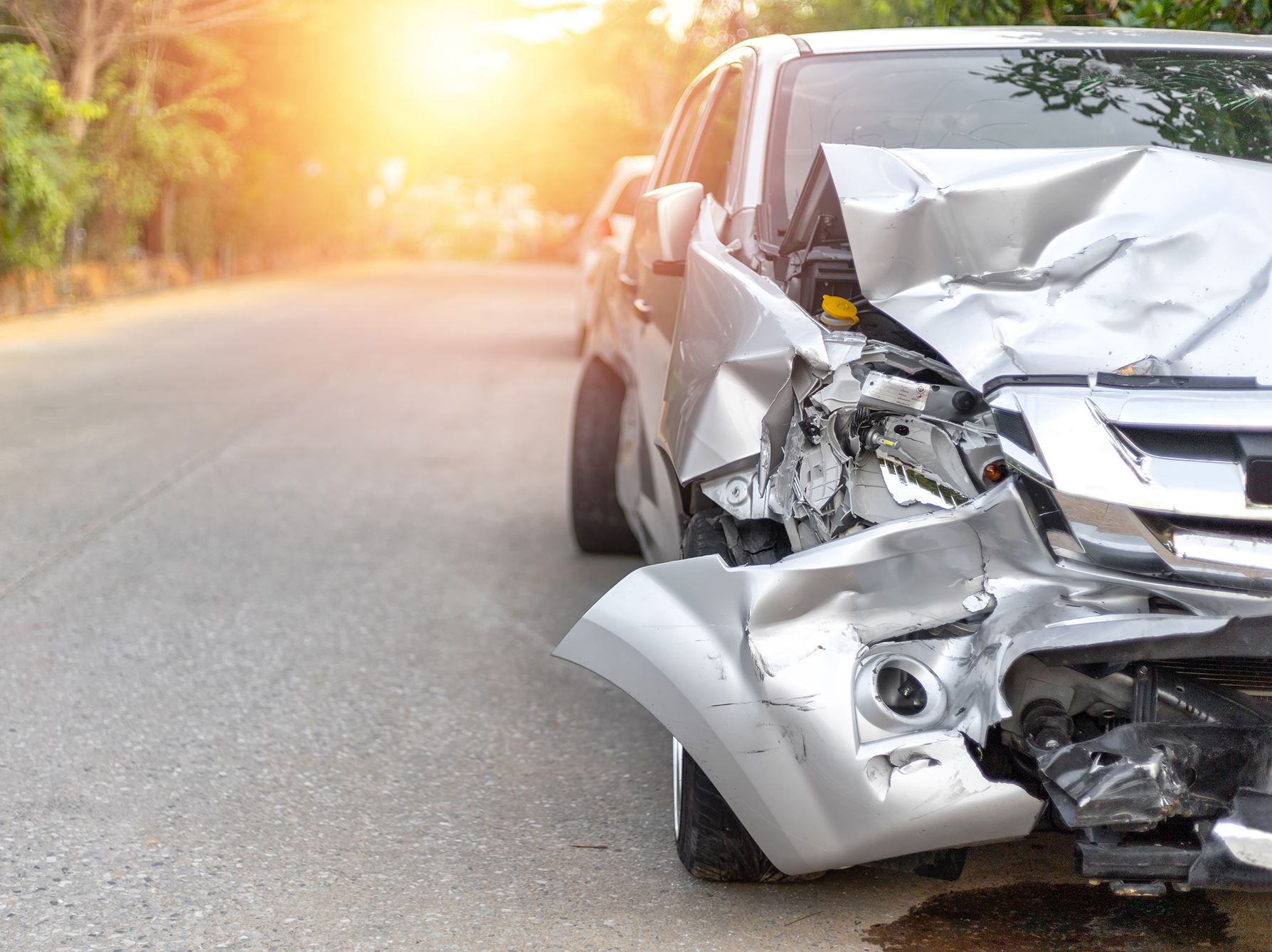 On This Page:
When Should You Hire a Car Accident Lawyer?
Not every accident requires a lawyer to get involved. If you get into an accident where your vehicle is the only one involved, you most likely won't need legal representation. However, even if you're the only vehicle involved in the accident, but you hit someone else's property, it may be beneficial to get in touch with an attorney.
In multi-vehicle accidents, lawyers are also not needed for every case. For minor fender benders or accidents where there is little damage done to both vehicles, you most likely won't need a lawyer. Another example is if someone hits your vehicle with no one inside — in this scenario, you most likely wouldn't need a lawyer.
When you or a loved one is hurt because of a crash, that's when you especially want a lawyer by your side.
Generally speaking, it is in your best interests to hire a Marietta car accident lawyer if any of the following apply to your situation:
Your collision involved serious physical injury, death, or heavy damages
You are injured enough that you are required to miss work
There is a dispute regarding who is liable for your crash
The at-fault driver does not have insurance or enough coverage to cover the full value of your damages
You are in any way uncomfortable handling your own case
What Can a Car Accident Lawyer Do for Me?
Car accident lawyers are more than just someone who will represent you in the courtroom. When you hire a lawyer, you want someone who is going to be your advocate. Lawyers who personally get the time to know you, your situation, and how your life was changed because of the accident will be the best ones to represent you as they can empathize with your case.
Lawyers — especially those who personalize in motor vehicle accidents — know the laws of the road and how your rights were violated. If you find yourself having to go to court and don't have a lawyer representing you, imagine the expertise you may be up against with the other party's lawyer.
Here are just a few of the many things an auto accident attorney can do for you:
Administrative tasks and building your case: When it comes to the paperwork, especially involving the courts and insurance companies, your lawyer can do it all for you. They know the ins and outs of personal injury claims because they work with these types of cases on a daily basis. They also have experience gathering necessary evidence for your claim, such as police reports, witness statements, employment and lost wage information, and medical records and bills. All of these are crucial elements to make sure you're getting properly compensated for the accident.
Negotiations with insurance companies: Another important aspect of having an attorney is if you need a settlement demand letter for the insurance company. This letter lays out to the insurance company the details of the accident, the resulting medical treatment, if there was any, and an amount for the injury settlement claim that you feel would be adequate. If you have to draft this letter on your own, your insurance company may not take you seriously. Having a lawyer draw up this letter allows the insurance company to seriously consider the claim and then negotiate with your lawyer for a settlement.
Filing a lawsuit, if necessary: If even after working with your lawyer and the insurance company and there isn't a settlement reached, your lawyer can then begin the paperwork to start a court case. This way, you're not having to deal with the other party's defense team on your own, and you can trust your lawyer to fight for you.
How Much Does it Cost to Hire a Car Accident Lawyer?
Many people hesitate to get a lawyer after a car accident because they're afraid it will cost too much money. In a lot of situations, that's simply not the case.
Usually, when you hire a lawyer for an auto accident claim in Marietta, they will factor in their cost as part of your settlement. This way, you're not having to worry about having to dig deeper into your own pocket to pay for your lawyer.
Even if you're unsure hiring a lawyer would be in your best interest, many law offices, including The Roth Firm, LLC, offer a free consultation to review your case.
Proving Liability in Your Car Accident Case
Determining liability in a car accident case will partially depend on the state in which your case is being filed, though most cases revolve around the legal concept of "negligence."
Georgia follows a fault-based system (also known as a "tort" system) when it comes to motor vehicle accident claims. This means that injured automobile accident victims must establish that another person or party was at fault for the accident to recover compensation in a personal injury lawsuit.
Generally speaking, the insurance company for the at-fault party will pay your medical bills, lost wages, and other damages if you are successful in bringing a claim.
To prove liability in your car accident case, our attorneys will first identify the cause of the accident. Some common causes of car accidents include:
Speeding
Reckless driving
Distracted driving
Driving under the influence
Fatigued driving
Violating traffic laws/rules
Failing to yield the right of way
Poor road conditions
Auto defects
Defective road construction/design
By establishing the cause of the accident, our attorneys can identify the at-fault person or party. Depending on the specifics of your case, the liable party might be a negligent motorist, an auto parts manufacturer, or some other entity.
Can You File a Car Accident Claim If You Were Partly at Fault?
Motor vehicle accidents are rarely black and white; often, multiple parties share some of the blame. Most states recognize this and, as such, have comparative negligence rules that determine if and how partly responsible parties can recover compensation after an accident.
There are two types of comparative negligence:
Pure Comparative Negligence: With pure comparative negligence, each involved party is assigned a certain percentage of fault, and one's percentage of fault does not play a role in whether or not they are entitled to file a claim. In other words, you can file a claim even if you were more at fault than the other party.
Modified Comparative Negligence: In states that follow a modified comparative negligence rule, each involved party is assigned a certain percentage of fault, but you are not permitted to file a claim if your percentage of fault is above a certain limit (typically around 50%). In other words, if you are more at fault than the other party, you usually cannot file a claim.
Georgia follows the rule of modified comparative negligence with a 50% bar. If you are found to be 51% or more at fault for a car accident, you are not entitled to file a claim and seek compensation for your damages.
If, however, you are 50% or less at fault for the accident, you can file a claim for damages. However, your total recovery will be reduced by your at-fault percentage. This means that if you are found to be 25% at fault for the crash, you can only recover up to 75% for your damages.
How The Roth Firm, LLC Can Help
At The Roth Firm, LLC, our Marietta car accident attorneys have extensive experience handling all types of motor vehicle accident claims, including cases involving:
Since 2006, we have been aggressively advocating for the rights of injured victims and the surviving family members of those killed in fatal crashes. Our attorneys have experience in insurance defense, giving them invaluable insights and knowledge of how the opposition works.
We know how to effectively fight back against insurance companies' efforts to confuse accident victims so that they can dispute, devalue, or deny their claims. In every instance, our firm works to maximize our clients' recoveries, allowing them the ability to heal and get back on their feet after serious accidents, injuries, and losses.
Contact Us Today for a Free Consultation
If you were recently injured in a car accident, reach out to The Roth Firm, LLC as soon as possible. Your time to file a claim is limited, so do not delay in scheduling a complimentary case evaluation with our team. We provide compassionate, individualized service and aggressively advocate for our clients at every stage of the legal process.
We can even travel to meet you at your home or in the hospital if needed. There are no attorney fees when you work with The Roth Firm, LLC unless we secure compensation for you.
Give us a call at (404) 777-4899 or contact us online today to schedule a free initial consultation.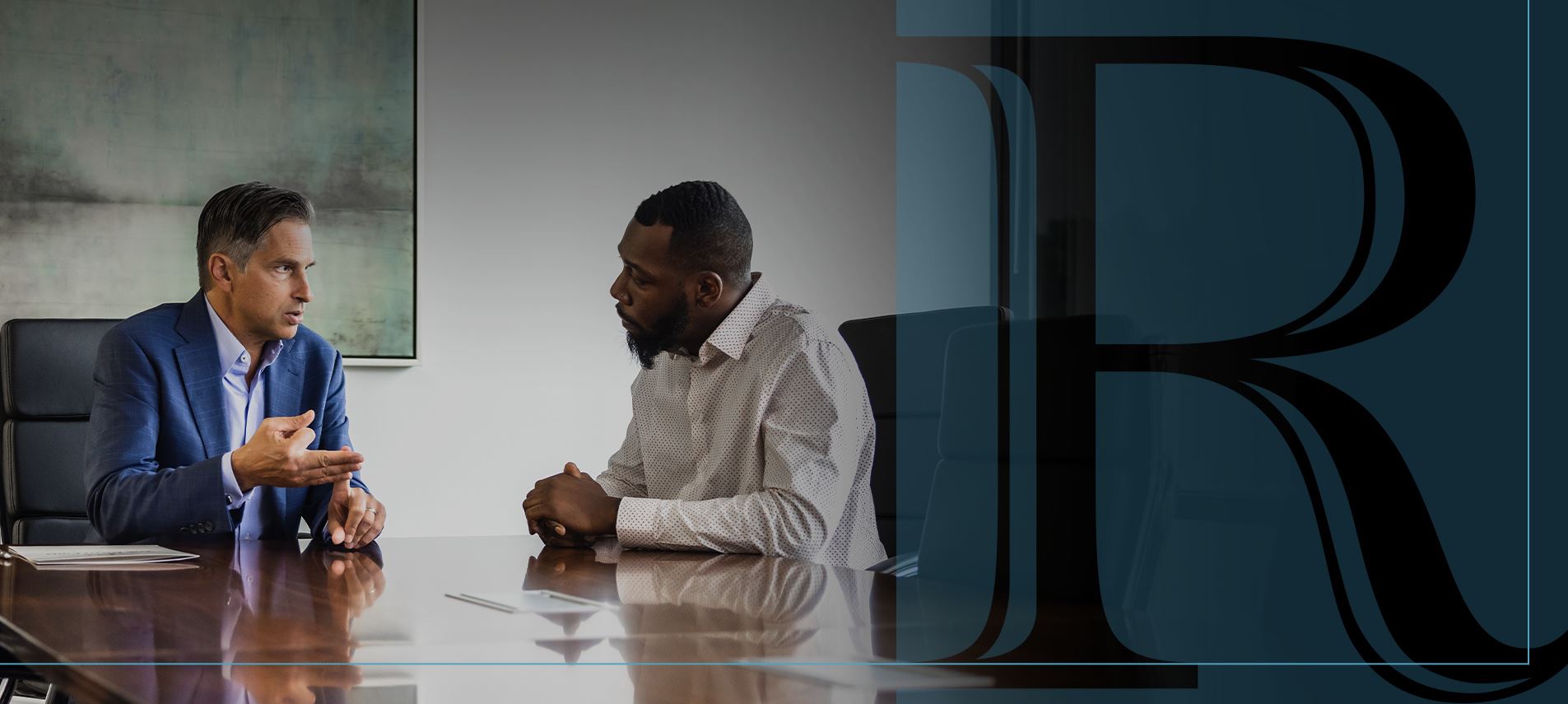 More Than Another Billboard Firm

Our attorneys care about clients like you. At The Roth Firm, your needs come first!

Experienced Team Ready to Fight

For over 15 years, our team has fought to help those injured due to negligence and are ready to do the same for you and your loved ones.

Our Clients Are Like Family

We are a boutique litigation firm, focusing on specific injuries. Each case, like our clients, is unique and will be treated with individual attention and urgency.

Accessible When You Need Us Most

We will travel to you after hours or weekends and are available for video or phone consultations.

Free Case Evaluations

Meet with our team to hear we can help you. We work on a contingency fee basis, which means you won't pay unless we win!