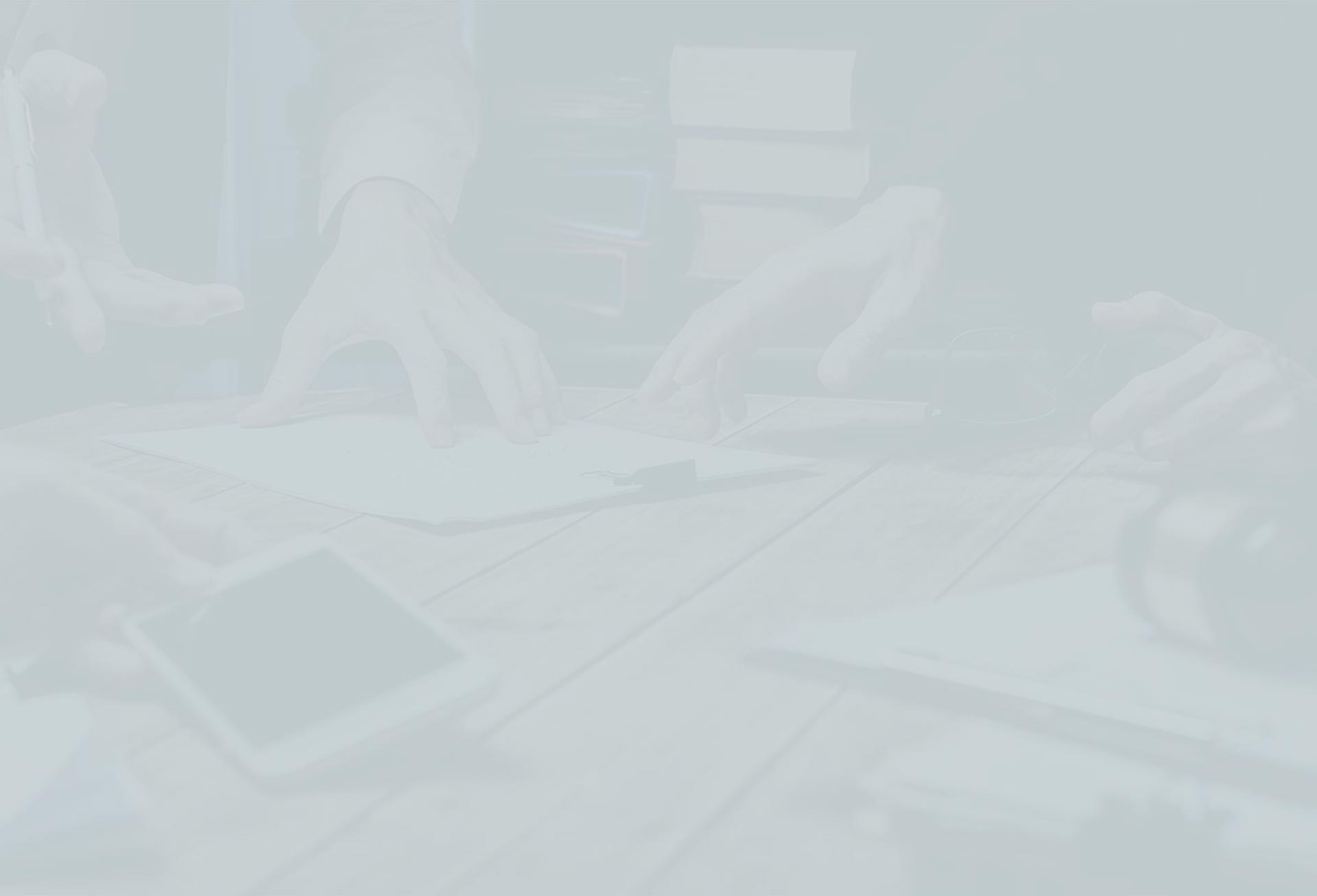 Attorney Spivey helped me out immensely, I felt at ease during the whole process. Highly Recommended.

The Roth Firm should be made an example for law firms nationwide. They allowed me to be involved in every aspect of my case from first phone call to the resolution. My case was assigned to Attorney Spivey he was straight forward and has great communication skills. Mr. Spivey and the Roth Firm team was readily available to answer my questions and responded quickly to assist me with issues. Mr. Spivey's level of service was consistent throughout the process. The Firm not only provided me an impeccable service but were also empathetic of my budget and legal needs. This law firm has such high standards of professionalism and integrity, as a Veteran and medical professional I hold the uppermost respect for them.

- Marqurell Gentry

Attorney Oscar Spivey and David Carter are Great Lawyers!

Attorneys Oscar Spivey and David Carter are two of the best lawyers in Nashville, TN! While they are both efficient and professional, they will also take care of you on a personalized level to ensure you receive the best service possible. I highly recommend hiring them to represent you for your personal injury!

He was able to get us the settlement that we deserved!

Unfortunately, I was in an accident and due to mine and my kids bodily injury, I decided to get an attorney. Attorney Oscar Spivey worked closely on my case. He was able to get us the settlement that we deserved! I would recommend this attorney to absolutely anyone!

- Jazlyn Cosby

INTUITIVE

Ms Clark is an excellent asset to the company she took the time to listen. She made sure that I understood the verbiage and everything was taken care of.

- Tiwana

Highly recommended Law Firm

Oscar "Kav" Spivey was a light at the end of the tunnel at a time when my options appeared limited and a resolution for my situation was a long shot. He was able to get things sorted out in a timely manner, was always in communication, and worked hard to ensure the outcome was just. I am grateful for his service and I hereby recommend Oscar Spivey and The Roth Firm with out reservation.

- J. S.

Great firm, intake was super helpful.

Great service

Jim Roth is one in a million.

It took a while, because I continued to get medical care for up to a 1-3/4s year after filing, due to the physical damage from the accident.

He fulfilled all his promises, worked hard on my case and I received extra compensation, more than I expected due to his superior knowledge of the law. Jim knows his stuff. As a layperson its hard to understand these types of legal matters, but from my experience working with him, I have implicit trust in him and what he can do (which is saying a lot). He's smart, driven, honorable, positive, knows what he is doing and a true ally with the law. He also has a unique ability of empathizing with his clients, (which is unusual for an attorney) to take the stress out of the process, because you know he's in control, he has a plan and that all will be o.k.

In addition to the settlement, there was another legal matter that came up, and even though he didn't have to, he helped me to settle it with a great outcome. It was much more complicated than I could have imagined, but he handled it with ease, his skills and his experience practicing law, as he promised he would!

The matter took a while--but he didn't give up. I consider him a man of Honor, Strategy and his Word and you can rely on him to always tell you the truth. His word means a lot to him, and it means a lot to me to find someone who does what they say they will do.

Even if a matter is not in his practice area, I would seek his advice and/or referrals, that is how much I trust him. If you think an accident you've had doesn't seem like a big deal, it would be smart to at least get a consult with him.

The settlement I received is paying for my ongoing medical needs from the accident, which is a Godsend.

Thank you again Jim, you really do Rock!

- Catherine

Highly recommend The Roth Firm!

Jim and his associate did a fantastic job representing us!

Ours was a complex, lengthy case against a very difficult insurance company yet we ended up getting a settlement that was light years beyond what they had offered.

The entire time they represented us, the firm kept us well-informed of the case's status, was well prepared, and on top of things.

We always felt that we were valued clients and were treated with the utmost respect and compassion. We highly recommend The Roth Firm and could not have been more pleased with Jim and his associate.

- Michael

If I'm ever involved in another accident I would certainly work with this firm again.

I unfortunately was involved in a car accident and due to the physical damage to my body and car I decided to get a lawyer.

I found out about the Roth Firm from the staff at Arrowhead Clinic.

Throughout the entire process the team at the Roth Firm, in particular my attorney worked hard on my behalf and with satisfactory results.

- Tiffani

Everything was a walk in the park.

 I was kind of reluctant to deal with any kind of lawyers because of the horror stories that I've heard.

However, the people at Roth were always able to help and provide info. Even at times I thought they could have followed up more, me calling them kept me at comfort because at least I could always check on my case and they would call me when any changes would present itself.

My attorney was the one who worked my case and he is a man of his word and allowed me to make my own decisions as what would be the best route to go. We settled at everything was a walk in the park.

- Kozi

Very Professional and Attentive.

Him and his paralegal was the very easy to communicate. They were very professional and attentive to my concerns or questions throughout the process.

I'd highly recommend him and will refer him to my friends!

- Joanne

I love the personal approach to representation the firm offers.

I have been a client of the Roth Firm for many years and I love the personal approach to representation the firm offers.

Although I am sure he has a plethora of clients, he remembers me and everyone at the firm treats me like a truly valued client. I will continue to use his services each time I need representation.

- Tarcarnesia

It is an honor for us to recommend The Roth Firm.

Our company provides medical and chiropractic treatment for accident injury victims. We have 46 injury centers in our network. Often patients who have been injured in an accident (auto, slip & falls, and work injuries) have not retained legal services.

Of the many patients we have referred to The Roth Firm, we have not received 'one' single complaint...not even close to any dissatisfaction.

Even when our doctors asked which attorneys they will be working with (as far as providing treatment documentation to help the patients' cases), every time we say The Roth Firm, nothing but positive comments are expressed.

For those who are involved in an accident, now is not the time to make a mistake.

Attorney Roth's prior experiences as a trial attorney with two large insurance companies will be extremely beneficial to your case. He knows exactly how to get thru the insurance companies 'red tape' and ensure you get the maximum settlement amount possible.

Congratulations to The Roth Firm...a personal injury law firm that has my highest recommendation!

- Jeff

Great choice!

Everyone at The Roth Firm showed exceptional customer service. They made me feel comfortable in every way!

I loved the way they kept me in the loop with all communication!

- Dawn

I hired the Best of the Best.

My Lawyer communicated with me during the entire process. Whenever he was not available, once he received my message i got a call from him that day.

My lawyer worked long and hard to get all my medical bills reduced. My lawyer was honest and presented me with all of my options up front. And the best part is that he reduced his fee! I am very satisfied and happy with the outcome.

- Adrianne

I would definitely use this firm again!

The Roth Firm came highly recommended to me by one of my Providers that I sought treatment from following my Car Accident. My case was handled by, Attorney Richard Bentley, and he was an absolute blessing!

My calls were always returned in a very timely manner, and Mr. Bentley was very good about answering any of my questions during the entire process of my case.

For the Roth Firm to be such a large practice, I was pleasantly surprised when I received individualized assistance that was over and beyond my expectations.

Mr. Bentley also went to great lengths to make sure that my Medical Bills were negotiated down to a rate that afforded me a little more compensation if my pocket.

I would definitely use this firm again!

- Janice

The Roth Firm made sure I got justice.

A truck ran a red light, slammed into my vehicle, and left me with permanent injuries. Injuries the insurance companies tried their hardest to deny me what they were worth, after trying to seriously low-ball me and drag me through the mud for months and tire me out.


The Roth Firm made sure I got justice and made sure the insurance company of the at fault driver gave the proper settlement.


I stand by the Roth Firm and especially my Attorney. He is an incredible asset to this firm! He is professional, patient, thorough and realistic. No B.S., no smoke and mirrors. Be patient, listen and let him do his job! my attorney knows what he is doing, and bases his cases off of real experience!
I'll trust him to whatever end. 2 thumbs up in my book.

- Klaus

Responsive and engaged through the entire process.

No words to describe this team. My attorney guided me through the aftermath of my horrific accident. Set me up with the best Orthopedic group in Atlanta. Responsive and engaged through the entire process. This was a success story all the way around. Forever grateful!

- Susan

Great law firm!

Great law firm! Mr. Richard Bentley made things so easy for me. He made it a quick easy case. Broke everything down perfectly throughout the whole process. I was very impressed and would definitely recommend to anyone who needs representation.

- Myles

I walk away with satisfaction of service from this firm.

My experience with the Roth Firm has been peaceful and rewarding. My Attorney Torrey Rainey was very insightful, patient, and helpful in two cases in the past year (2017-2018). I appreciate his work and I walk away with satisfaction of service from this firm.

- Shinetra

They helped me every step of the way!

Where do I start with this firm? They are amazing! They helped me every step of the way! They made every call that needed to be made and kept me up to date with everything. The customer service is always great. I did not have a single issue or any negative remarks whatsoever for this firm. They helped me get what I deserved for all the damages done to my vehicle and to myself. They are definitely the perfect people to go to. I've had two car accidents, the first one was in November and it only took them 3 months to finish my case and receive my settlement. The second car accident I was in was in January and so far everything is going well and I don't doubt that I will be one satisfied customer at the end of this case as well!

- Soledad

You will definitely get the proper justice you deserve at this firm.

Mr. Roth has shown great professionalism and has helped a lot. He listens to his client's concerns and does take proper action. You will definitely get the proper justice you deserve at this firm. I have had many cases with this firm and have sent many referrals and will continue to do so. All the results have been above and beyond what I expected.

- Ravi

Assisted With All My Questions!

I worked with my attorney and he handled my case very well, he assisted with all my questions and got me what I needed in a timely manner.

I would def recommend this law firm.

- Michael

I can't say enough good words about this firm.

They were able to obtain a very successful result for me. Everyone at the Firm was professional, courteous, and extremely helpful. They were patient with all my questions. They responded quickly by telephone or email.

The support staff was always extremely courteous and helpful. For my case, I worked specifically with Attorney Richard Bentley. He was knowledgeable, assertive when necessary and required, and always always patient with my many questions. I highly recommend this Firm.

- Diane

I would recommend them to my friends and family!

They did a wonderful job! 

My attorney was awesome. My attorney stayed in touch every step of the way and was available when I needed to ask a question.

I would recommend them to my friends and family.

- Justin

The Roth Firm deserves more than a 5 star rating.

I can honestly say that the excellent customer service and the efficiency I received with my case at the Roth Firm deserves more than a 5-star rating.

After having to switch firms from another lawyer to the Roth firm, I was skeptical about the completion of my case, I was however shortly reassured that I would be taken care of.

The Roth Firm took care of everything so that I could focus on my healing process. Being kept up to date on the status of my case throughout the process was a key factor for me and the Roth Firm delivered!

- Nadia

The are by far the best at their craft!

The Roth Firm is one of, if not the best law firms I know.

The attorneys and staff are super knowledgeable and they knew how to maximize the value of my personal injury case.

If you are ever in a car accident or any other type of personal injury, please give this office a call.

They are by far the best at their craft.

I got the money I deserve!

Great law firm, I got the money that I deserve and all my questions were answered by my attorney. Definitely will refer friends!

- Carey

Answered all of my questions and was Very Attentive!

The attorney I was assigned at The Roth Firm was truly amazing. My attorney was there to answer all of my questions and was very attentive.

I would truly recommend this firm to anyone because I know that we would take care of them not only as a client but as a person.

The office staff was awesome!

- Shaquan

Love them like family!

Jim and the firm are amazing attorneys!

The firm kept me fully informed and helped me with anything I needed.

Even with the opposite parties' insurance fully maxed out they still got me and my family a great settlement!

I love them like family!

- Destinee

Assisted with my property damage claim when my insurance company was being difficult!

I was in a bad accident this year and Mr. Roth personally handled my case.

He is very knowledgeable and really knows how to handle insurance companies.

He even assisted with my property damage claim when my insurance company was being difficult.

I would highly recommend his firm!

- Renee

If you are considering him for your lawyer you need to pull the trigger and pick him!

When I first hired Jim of The Roth Firm, I was concerned that he might be a little young for a very serious injury case.

Boy, was I wrong!

He was more experienced than almost any other lawyer I interviewed.

Also, he was professional, hard-working, smart, reliable, and most of all got JUSTICE for my case.

If you are considering him for your lawyer you need to pull the trigger and pick him. I was VERY impressed!

- L.M.