Atlanta Airbag Injury Attorneys
Holding Manufacturers Accountable
Faulty Takata Airbags and recalls have been all over the news the past few years with 15 fatalities and over 100 injuries to victims involved in crashes.
An airbag is supposed to protect you from injury when you are in an accident, so when it causes you to suffer more severe injuries or results in an unexpected death of a loved one, the circumstances are devastating.
The personal injury attorneys at The Roth Firm, LLC know the ins and outs of the faulty Takata Airbag situation and want to help any and all victims of the injuries and deaths they are causing.
There is no reason victims should have to suffer from the circumstances these malfunctioning airbags cause. If you or a loved one has been injured by an airbag after a crash, our Atlanta airbag injury lawyers can help you file a lawsuit, win your case, and get the financial compensation you need to help cover all of your expenses during this trying time.
Trust our experienced legal team with this high-value lawsuit and contact us to schedule your free consultation today.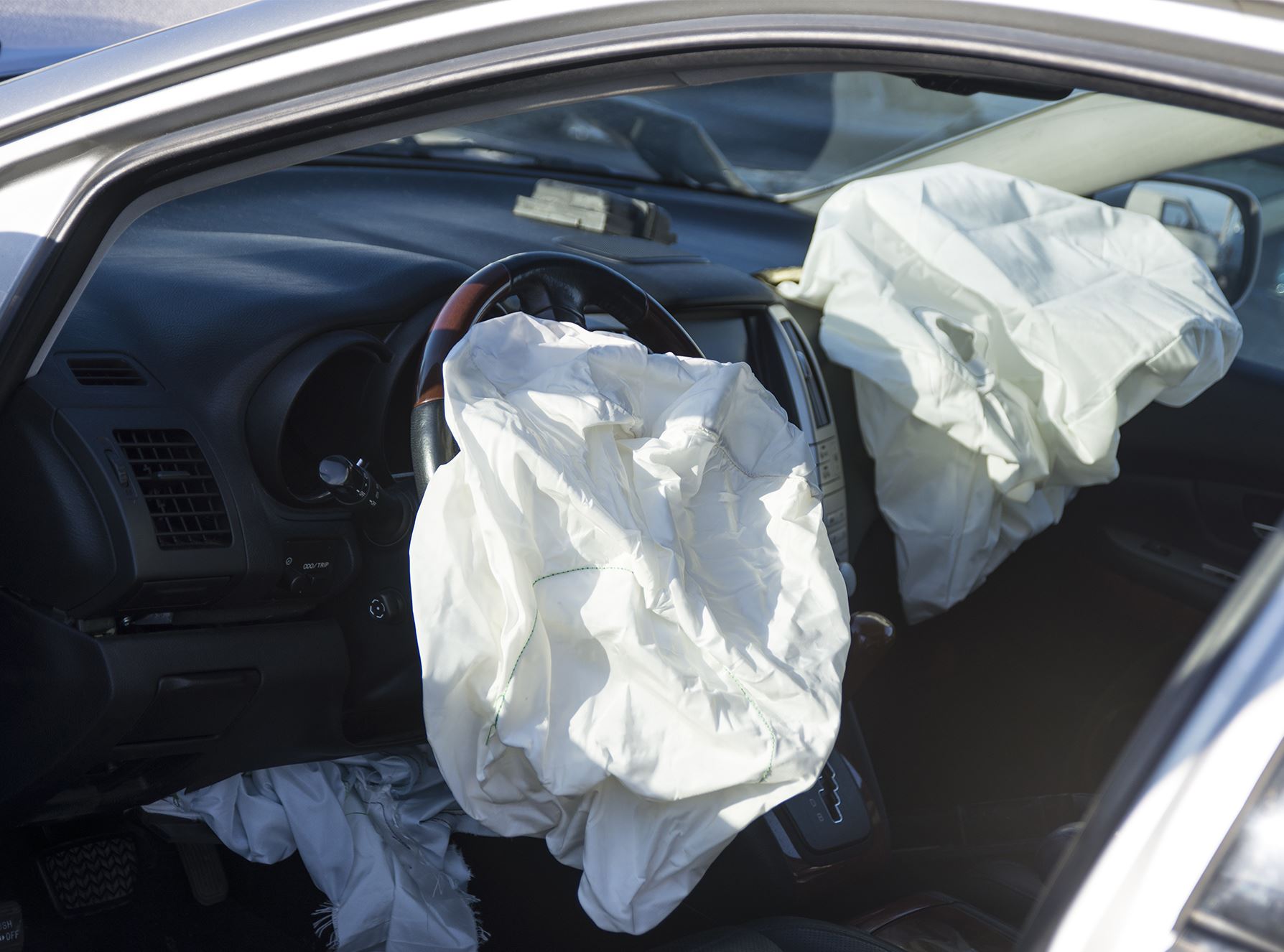 Understanding Takata Airbag Injuries
The National Highway Traffic Safety Administration (NHTSA) is calling this airbag recall "the largest and most complex safety recall in U.S. history."
The majority of the vehicles involved are from model years 2002-2015. If your car was made in one of these years, and your airbag severely injured you upon deployment, you may have fallen victim to the exploding Takata Airbag Inflator recall.
What Happens if the Airbag Inflator Is Defective?
When an airbag is deployed upon impact in a car that contains a defective inflator, the inflator itself has a reaction and explodes, sometimes causing shrapnel to be expelled into the bodies of passengers in the vehicle. This typically causes severe injuries and deaths in many of the drivers and passengers traveling in the car.
The airbag's inflator is a metal cartridge that must be loaded with "propellant wafers", which is what causes the explosion of shrapnel when it is ruptured in a crash.
The NHTSA concluded that this is happening to airbags that use ammonium nitrate propellant in the inflator without a drying agent. This also supports the evidence that vehicles in hot and humid climates are at greater risk of a malfunctioning airbag, like the residents of Georgia and other states in the southeast United States.
Do not risk your airbag improperly inflating. Call The Roth Firm, LLC at (404) 777-4899 today to meet with a lawyer about your airbag injury case.
What Vehicle Makes Were Recalled for Faulty Takata Airbags?
BMW
Chrysler
Dodge
Jeep
Ferrari
Ford
Lincoln
Mercury
Cadillac
Chevrolet
GMC
Pontiac
Saab
Saturn
Honda
Acura
Jaguar
Land Rover
Mazda
Mercedes-Benz
Mitsubishi
Nissan
Infiniti
Subaru
Toyota
Lexus
Scion
Volkswagon
Audi
Although this is the complete list of all makes of cars that were involved in the recall, you can access a full list of each model and year on this Consumer Report's page.
Additional Information About the Takata Airbag Recall
If you have not been involved in a motor vehicle accident, and have not been injured by your car's airbag, that does not mean you are safe from the Takata Airbag recall. Keep reading below to find out some additional information about the recall, and your legal rights, if you believe your car is affected by this defect.
Do I Need to Get the Airbag Replaced in My Car?
If you received a recall notice on your Takata Airbag, it is essential that you respond and have the issue fixed. Depending on the risk level of the airbag in your car, you or your passengers could be seriously injured if the airbag inflator in your vehicle explodes and launches shrapnel throughout the inside of the vehicle causing injury or death.
All recalls, by definition, are concerned with safety and should be treated seriously. As with all recalls, we recommend having the work performed as soon as parts are available and the service can be scheduled.
Are the Airbags in My Car Definitely Defective?
If you received a recall notice you may think you are in immediate danger, but this may not be the case. While it is important to take the situation seriously and have your airbags checked for the defect, they may be just fine.
The recall on the Takata Airbags was thought to have potentially affected 37 million cars, but a very small number of those vehicles have been reported to actually have defective inflators. Although there is a chance your vehicle may be unaffected by this recall, that is no excuse to ignore the recall.
If your vehicle does happen to contain one of the defective airbags, that is not a chance you want to take, so take it to the dealership as soon as possible. After all, it won't cost you a thing to have it checked by your dealer and replaced if necessary.
In the meantime, using the VIN lookup, check to see what airbags in the vehicle are at risk. If it is only recalling passenger-side airbags, do not have anyone sit in the passenger seat. If the recall is for driver-side airbags, refrain from driving your vehicle as much as possible, be sure to drive safely, and use public transportation or car-pool when you can. This will only be temporary and is better than taking the risk of serious injury or death due to a defective part in your vehicle's safety feature.
Will My Dealer Give Me a Loaner While I Wait for a New Airbag?
If you were not in an accident and were not yet injured by your defective Takata Airbag, it is understandable that you would be unwilling to drive such a dangerous car in fear of the airbags deploying. Most individuals believe they are entitled to a rental vehicle while they await their new parts to come in for the vehicle. Getting compensation and a loaner car can be challenging though, that is why many individuals are joining the class-action lawsuit against Takata.
So far, one suit won by BMW, Subaru, Toyota, and Mazda owners granted them rental cars until replacement parts were received and installed in their vehicles. It would be smart to see what options you have and if any class action lawsuits are happening for your particular make and model of vehicle involved in this situation.
Contact The Roth Firm, LLC if You Have Been Injured
Set up a free consultation with an airbag injury lawyer in Atlanta and make sure your legal rights are protected and your medical bills get paid!
If you were injured by an airbag after an auto accident in Atlanta, contact The Roth Firm, LLC today.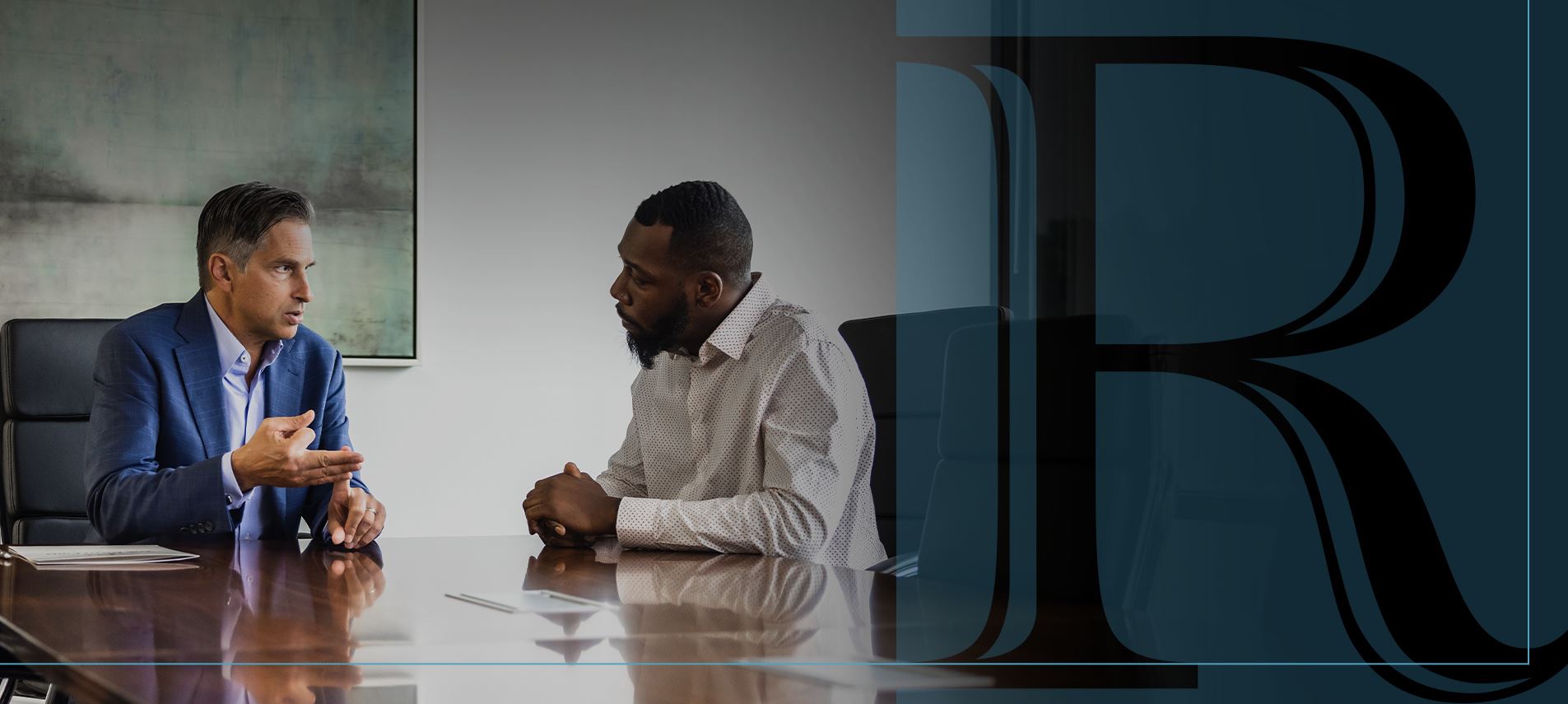 More Than Another Billboard Firm

Our attorneys care about clients like you. At The Roth Firm, your needs come first!

Experienced Team Ready to Fight

For over 15 years, our team has fought to help those injured due to negligence and are ready to do the same for you and your loved ones.

Our Clients Are Like Family

We are a boutique litigation firm, focusing on specific injuries. Each case, like our clients, is unique and will be treated with individual attention and urgency.

Accessible When You Need Us Most

We will travel to you after hours or weekends and are available for video or phone consultations.

Free Case Evaluations

Meet with our team to hear we can help you. We work on a contingency fee basis, which means you won't pay unless we win!