Motorcycle Accident Lawyers in Atlanta
The Roth Firm, LLC Cares About Local Riders
If you were hurt in a motorcycle accident, you need the help of an experienced attorney who can protect you against dishonest insurance carriers that often try to take advantage of riders.
Our Atlanta motorcycle accident attorneys at The Roth Firm, LLC focus on representing riders who were injured due to the negligence, recklessness, and carelessness of other motor vehicle drivers.
We have the skills and resources to gather supportive evidence that will prove the other party's negligence and their responsibility for the accident. We understand that even minor crashes can cause extreme injuries, and riders deserve to be fairly compensated for their suffering.
Call (404) 777-4899 for a no-cost, confidential consultation with a motorcycle accident lawyer in Atlanta.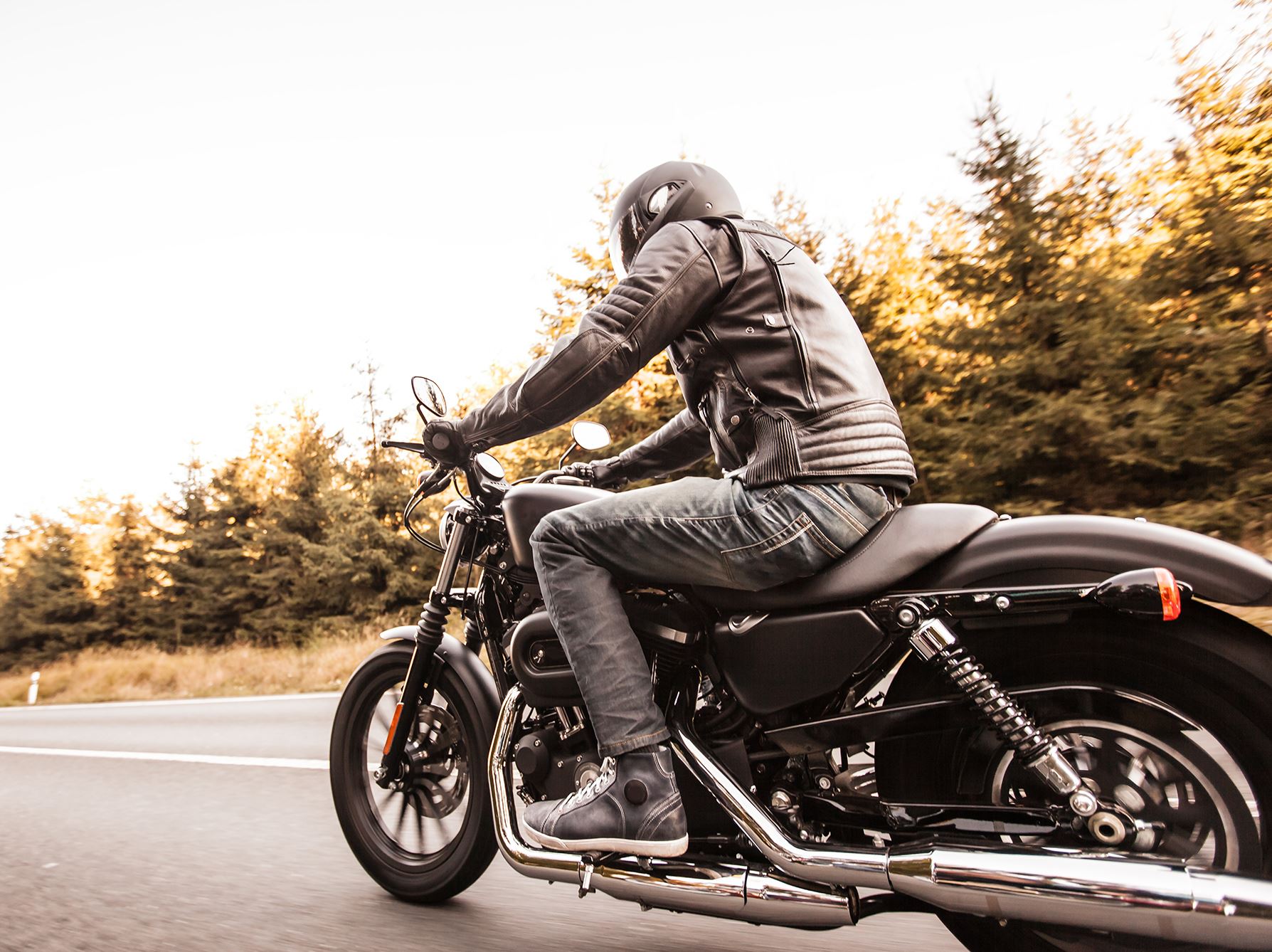 How Our Motorcycle Accident Attorneys Can Help
When you are involved in a collision that causes damage and injury, the last thing you want to deal with is a personal injury lawsuit. You shouldn't have to do it alone.
Whether you were trapped in the blind spot of a driver changing lanes, or on a bike in a parking lot, our dedicated lawyers go to work immediately on your case.
We communicate frequently with experts in motor vehicle accident investigation to determine the causes of the crash and who is responsible for your injuries.
Our Atlanta motorcycle accident lawyers at The Roth Firm, LLC will negotiate with insurance companies on your behalf to make sure you receive the full compensation you're entitled to.
Below is a brief summary of what our attorneys will do:
Complete a thorough investigation
Compile evidence
Evaluate your damages
Obtain all necessary documentation
Negotiate with the insurance company
If necessary, represent you at trial
Common Motorcycle Accident Injuries
Motorcycle accidents have become infamous for causing severe, life-changing injuries in an instant. By some estimations, a motorcycle rider is 25 times more likely to be killed or suffer a permanent injury in a crash than a motorist in another type of vehicle.
If you were severely injured in your crash, then you should let our law firm know right away so we can start investigating your injuries and calculating your damages.
Injuries suffered in a motorcycle accident can vary, such as:
Broken bones
Road rash
Permanent scarring
Lower back injuries
Paralysis
What Is My Motorcycle Accident Claim Worth?
The value of a motorcycle accident claim is the total of all the damages owed to the claimant. Because the average motorcycle accident victim suffers severe injuries, the average claim has a steep value.
This is why insurance companies push back when people try to file a motorcycle accident claim. Some insurers do not like paying anything to claimants, but they especially dislike paying large sums.
In your claim, you can demand compensation that helps pay for:
Medical treatments
Rehabilitative therapies
Lost wages and income
Pain and disabilities
Importantly, your damages should factor in what you have already experienced and what you will in the future. By considering your future pain and suffering, for example, the value of your claim could increase significantly.
Do not risk leaving a penny unclaimed. Let our motorcycle accident attorneys in Atlanta handle your case so you can rest easy knowing the maximum amount of available compensation is being pursued by legal professionals with a reputation for success.
Can You Sue if You Had No Helmet?
Georgia requires everyone who uses a motorcycle to wear a helmet while it is being operated, including passengers. However, not wearing a helmet does not cancel your opportunity to sue the driver for compensation.
Instead, it will make it more difficult to get the full amount of compensation owed to you.
The driver's insurance company could argue that you contributed to the severity of your head injuries if you didn't have a helmet when the crash occurred. If successful, this argument would raise your liability. Furthermore, if your liability exceeds 50%, then you cannot recover anything from the defendant.
We're With You Every Step of the Way
Managing a motorcycle accident claim can be a challenge, especially when you are dealing with the aftermath and lingering consequences of your injuries. Please take it easy and let our Atlanta motorcycle accident attorneys work on your case in your name. We can steer it towards the best possible outcome while you focus on your health, just as it should be.
To speak with an attorney or team member, dial (404) 777-4899 or contact us online.
Atlanta Motorcycle Accident FAQs
What should I do immediately after a motorcycle accident in Atlanta?
If you are involved in a motorcycle accident in Atlanta:
Prioritize safety and seek medical attention for anyone injured.
If possible, move to a safe location to avoid further risks.
Call 911 to report the accident and request police and medical assistance.
Exchange contact and insurance information with the other party involved and gather contact details of any witnesses.
Document the scene by taking photos of the vehicles, damages, and road conditions.
Avoid discussing fault or accepting blame at the scene.
Later, file an accident report with the local police department, and notify your insurance company.
It is crucial to consult with an experienced motorcycle accident attorney to protect your rights and navigate the legal process. Call (404) 777-4899 to schedule a free consultation today.
Should I contact the police after a motorcycle accident, even if it seems minor?
Yes, you should contact the police after a motorcycle accident, even if it seems minor. Police involvement is essential for documenting the incident and creating an official report. Sometimes, seemingly minor accidents can result in delayed injuries or hidden damages to your motorcycle. Having an official report filed by the police can be crucial for insurance claims and legal purposes.
Additionally, the report will provide an unbiased account of the accident, helping to establish liability if the situation escalates. Always prioritize safety and ensure that you report the accident to the appropriate authorities.
What information should I gather at the accident scene?
At the accident scene, it's essential to gather crucial information to help with insurance claims and potential legal proceedings.
First and foremost, exchange contact and insurance details with all parties involved in the accident, including:
Names
Phone numbers
Addresses
Insurance policy numbers.
Next, obtain contact information from any witnesses present, as their statements may be valuable later on. Take photos and videos of the accident scene, including the vehicles involved, damages, and the surrounding area. Note the date, time, and location of the accident. If law enforcement arrives, get the names and badge numbers of the responding officers.
Gathering comprehensive information will aid in a smoother claims process and assist legal representatives in assessing the situation accurately
How long do I have to file a motorcycle accident claim in Atlanta?
In the state of Georgia, the statute of limitations for filing a motorcycle accident claim can vary depending on the circumstances and the type of claim being pursued. Generally:
For personal injury claims resulting from a motorcycle accident, the statute of limitations is two years from the date of the accident.
For property damage claims related to the motorcycle, such as damage to the bike itself, the statute of limitations is typically four years.
It is crucial to consult with an experienced motorcycle accident attorney to understand the specific deadlines applicable to your case. Failing to file a claim within the statute of limitations could result in losing your right to seek compensation for the damages and injuries sustained in the accident.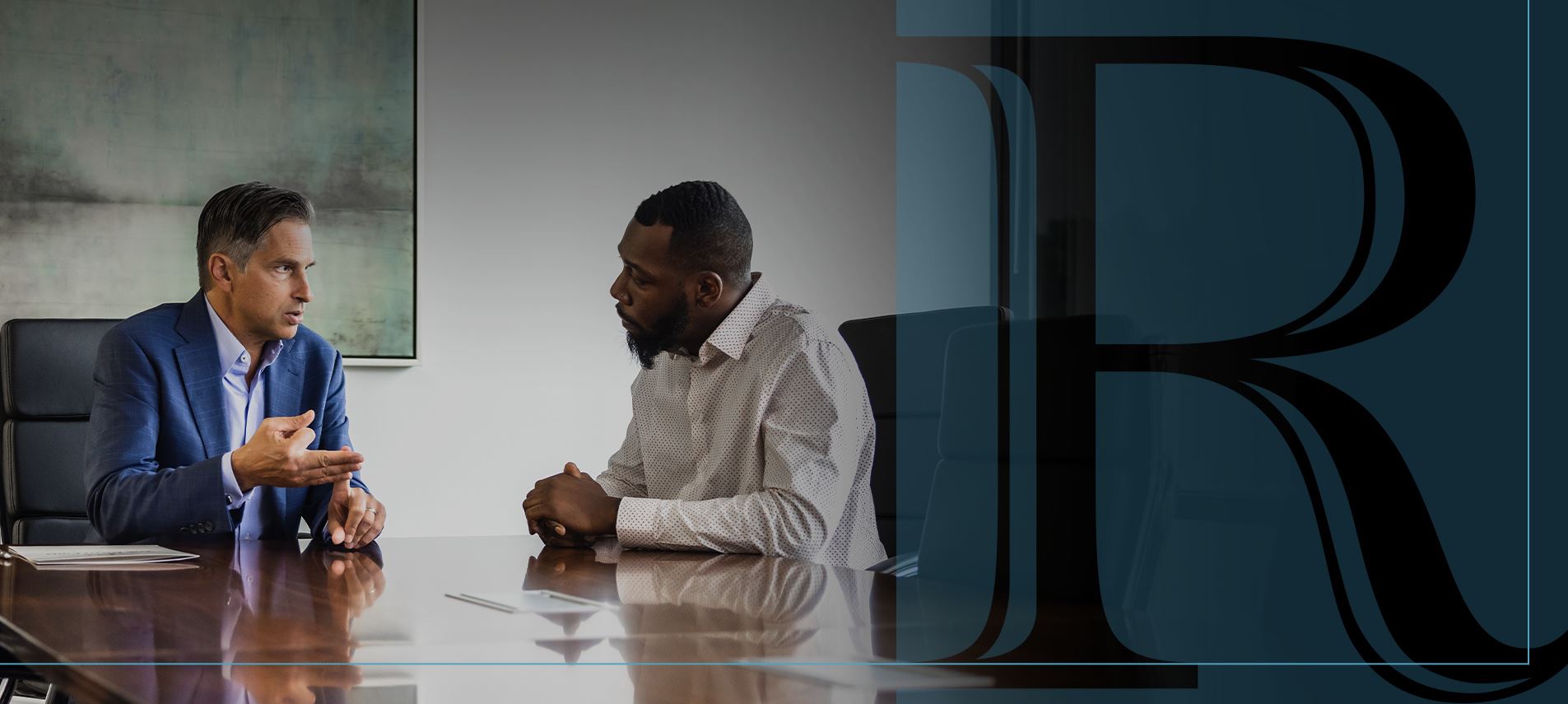 More Than Another Billboard Firm

Our attorneys care about clients like you. At The Roth Firm, your needs come first!

Experienced Team Ready to Fight

For over 15 years, our team has fought to help those injured due to negligence and are ready to do the same for you and your loved ones.

Our Clients Are Like Family

We are a boutique litigation firm, focusing on specific injuries. Each case, like our clients, is unique and will be treated with individual attention and urgency.

Accessible When You Need Us Most

We will travel to you after hours or weekends and are available for video or phone consultations.

Free Case Evaluations

Meet with our team to hear we can help you. We work on a contingency fee basis, which means you won't pay unless we win!