Atlanta Car Accident Lawyer
Car Accident Attorneys in Fulton County
If you were recently injured in a car accident, you are likely facing many significant challenges.
A serious car crash can lead to severe injuries, requiring extensive medical treatment and ongoing care. You may be unable to return to work, meaning you're losing income at a time when you need it most. On top of all this, the physical and emotional trauma of the accident can leave you struggling to move forward. This is when you need an Atlanta car accident lawyer the most.
At The Roth Firm, LLC, we understand how difficult it can be to get back on your feet after an accident, but our team is here to help. From our office in Atlanta, our car accident attorneys represent victims and the families of those killed in all types of passenger vehicle collisions throughout Fulton County and beyond.
Since 2006, we have successfully represented clients against major insurance carriers and secured numerous favorable settlements on their behalf. In every case, our goal is to help yourecover maximum compensation in as little time as possible, but whenever necessary, we are ready to represent you in the courtroom. So you can rest assured that you have a car accident attorney in Atlanta looking out for your best interests.
Contact us online or call (404) 777-4899 to discuss your case with an Atlanta car accident lawyer.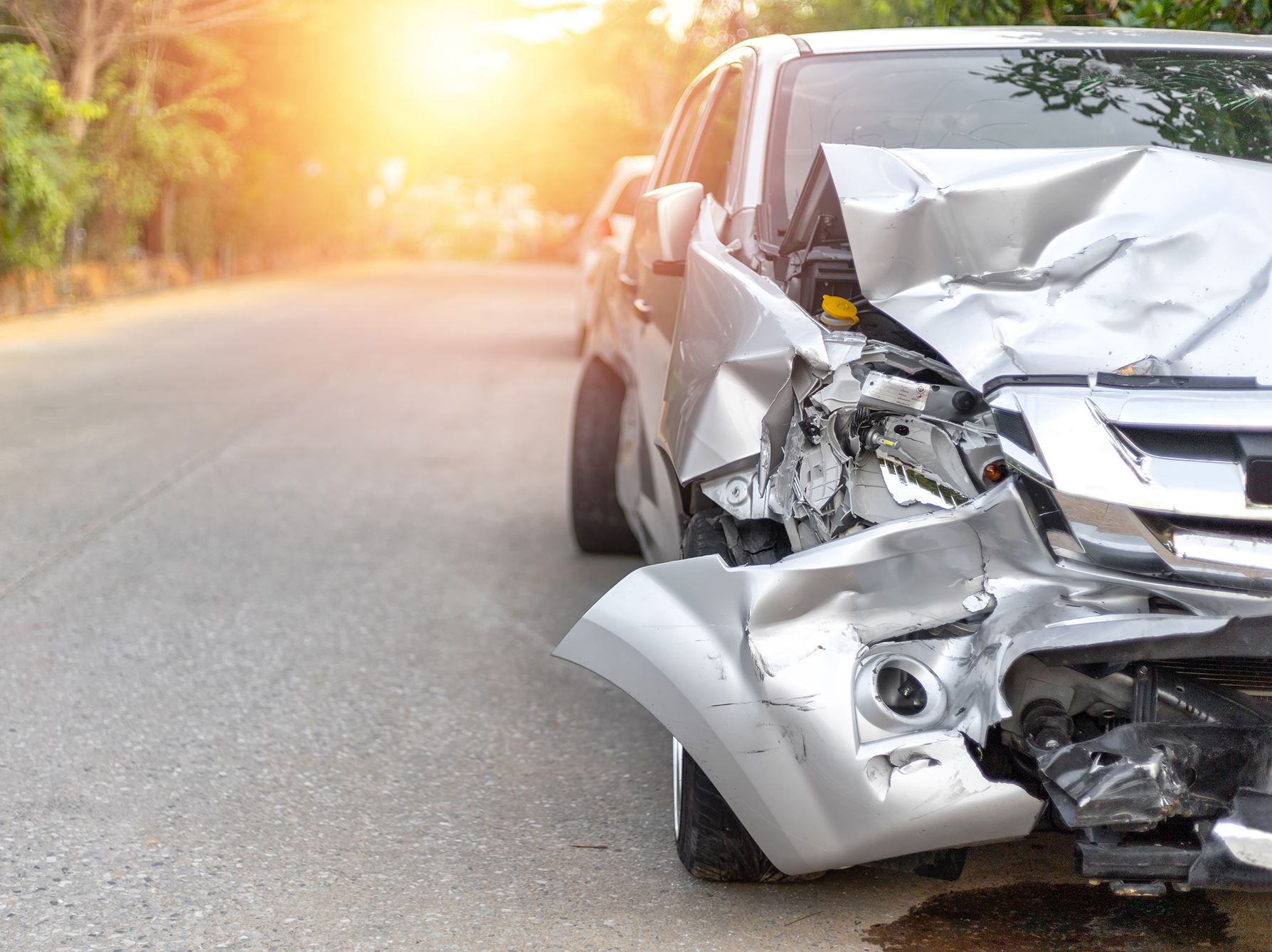 Skilled Atlanta Car Accident Law Firm
On This Page:
Types of Car Accident Cases Our Lawyers Handle
From fender benders to fatal collisions, car accidents can happen in an instant and have a lasting impact on the lives of those involved. In Atlanta, our car accident attorney can help those injured or suffered losses due to another person's negligence.
The Roth Firm, LLC represents clients throughout Fulton County and beyond in all types of motor vehicle collision cases. Our team has successfully secured numerous settlements for our clients since 2006 and we are ready to fight for you too! Let us review your case today so you can get the compensation you deserve.
Our Atlanta car accident lawyers represent victims of all types of accidents, including but not limited to:
Side-impact crashes
Head-on collisions
We have represented victims who have suffered serious injuries, such as traumatic brain injuries and whiplash, get back on their feet and secure the financial resources they needed to heal.
Is Georgia a No-Fault Car Accident State?
Georgia is not a no-fault car accident state. Instead, the state follows a fault-based (or "tort") system when it comes to motor vehicle accident claims. What this means for you is that you must prove another person or party was at fault for the accident to have grounds for a case.
To successfully bring a car accident claim in Georgia, you must prove the following:
The defendant (the person or party against whom you are bringing the claim) owed you a duty of care. Typically, this is implied, as all drivers owe others on the road a duty of care.
The defendant breached the duty of care by acting negligently, carelessly, recklessly, or intentionally, and this was at least partially the cause of the accident.
If you were partially to blame for the accident, you were not more at fault than the other person or party or not more than 50% at fault in crashes involving more than two parties.
You were injured and suffered damages, such as medical care costs, lost income or wages, pain and suffering, lost quality of life, or disability.
Our Atlanta car accident lawyers have extensive experience representing victims of all types of motor vehicle accidents and can help you determine if you have grounds for a claim during a free, no-obligation consultation. Contact us today to learn more.
What Is Comparative Negligence Laws in Georgia?
While some car accidents have a single at-fault party, many involve multiple contributing factors, meaning blame can be assigned to more than one person. Georgia law recognizes that fault is often shared in motor vehicle accidents and, as such, follows a rule of modified comparative negligence.
Under this rule, you are permitted to file a car accident claim and seek compensation for your injuries if you are partly at fault—as long as you are less than 50% at fault. If you are 50% or more at fault for the accident, you cannot file a claim.
Insurance companies know this and often try to deny your claim by arguing that you were mostly to blame for the accident. Even when they cannot successfully argue that you were more than 50% at fault, they may inflate your at-fault percentage to limit your payout. An experienced Atlanta car accident lawyer can help you argue against this percentage.
Under the state's modified comparative negligence rule, your total recovery will be reduced by your at-fault percentage. So, if you are found 25% to blame for the accident, you can only recover up to 75% of the full amount. Often, insurance companies will argue that you were more at fault than you really were in an effort to reduce your recovery and save money.
At The Roth Firm, LLC, we know how to fight back against these and other unjust insurance company tactics. With past experience in insurance defense, our attorneys bring unique insight into how the other side operates to every case. They use this knowledge to effectively fight for their clients' rights and seek the maximum compensation they are owed.
What Do You Do After a Car Accident in Atlanta?
If you have been involved in a car accident in the Atlanta area, follow these steps:
Call 911: Immediately call the police and summon emergency medical help if anyone is seriously hurt. Once the accident scene is under control, the police will create a detailed report of the incident. This report will likely be a key piece of evidence when determining who is at fault for the collision.

Gather Evidence: If you have access to a smartphone, use it to take detailed photos or videos of your injuries, the injuries of anyone in your party, the damage to your vehicle, road conditions, and any other evidence that helps explain what happened.

Exchange Information: The police will typically assist in the gathering and exchanging of information of all involved parties, but if they do not, it is your responsibility to ensure this occurs. Be sure to get the name, address, and phone number of the driver of each vehicle as well as each driver's license number, license plate, auto insurance company, and insurance policy number. If there are any witnesses on the scene, be sure to get their contact information for future reference as their testimony can be critical to your claim.

Seek Medical Help: If you are lucky enough to "walk away" from the scene and are not rushed to the hospital, as soon as you are cleared to leave by the responding police officer, seek medical attention immediately. There is a chance you may have suffered an injury but are numb to the pain due to your body's adrenaline response from the crash. Tell the doctor you were involved in a crash and follow their treatment instructions closely.

Contact an Attorney: Before you speak to anyone from an insurance company, call an attorney and discuss your situation in detail. An experienced legal advocate will be able to explain to you your legal options, protect you against potentially costly pitfalls, and help you determine the most appropriate course of action.

Contact Your Insurance Company: You are responsible for informing your insurance company that you have been involved in a crash. With that being said, you do not have to provide any more information than the basic details such as when it happened, where it happened, and who was involved. Do not provide your insurance company with a statement or detailed account of the collision. Instead, direct them to speak to your attorney.

Stay off Social Media: Do not post anything on social media related to your crash, your injuries, your doctors, the other driver, or anything that can potentially be used against you. Anything you say or post can potentially be misinterpreted or twisted in a way that hurts your car accident claim.
What Are the 3 Ways a Lawyer Can Help Your Car Accident Case?
After a car wreck, you might be asking, "Should I hire a lawyer to handle my auto accident case?" While you are not legally required to, doing so has many benefits.
#1: Subtract Stress from Your Life
To get compensation for your accident, you must file a claim with your insurance company, the at-fault driver's insurance company, or both. Filing claims and negotiating settlements can be complicated and stressful, especially if you are dealing with significant injuries.
When you hire a car accident attorney, they will handle all of the legal complexities and negotiations necessary to secure the best possible settlement. Your lawyer will negotiate with the insurance companies and make sure your documents are filed correctly.
#2: Protect Your Settlement from Greedy Insurance Companies
If you choose to negotiate with - or even talk to - the insurance company of the at-fault party, you should seriously consider consulting with a car accident lawyer beforehand.
Insurance representatives do everything possible to get you to minimize your injuries over the phone in order to reduce or eliminate how much they have to pay you. Any statement you make to the insurer may be manipulated and used against you in court to justify a lower settlement amount. Your claim could be thrown out altogether.
Working with a skilled car accident lawyer in Atlanta will eliminate the opportunity an insurance company has to twist your words and reduce your claim. A lawyer is a highly-trained professional who knows how to protect you from the traps set by insurance companies. Your lawyer will handle all insurance negotiations to keep you safe.
Keep in mind that insurance companies work on a strict timeline and will begin evaluating your car accident from the moment it happens. The sooner you retain an attorney, the better chance your case has at holding up against insurance lawyers and adjusters.
#3: Secure a Full & Fair Settlement Amount for You
After a collision, the at-fault driver is responsible for the victim's damages. However, the losses that are covered by insurance are dictated by the driver's policy limits.
If the damages you incur in the accident go beyond the at-fault driver's policy limits, you may need to pursue the driver on an individual basis. Going after the driver is an unfortunate but necessary action if you want to recover the compensation you deserve.
A lawyer will do everything possible to ensure the at-fault driver is held responsible for your damages. They will calculate the value of your claim, go after the responsible party for full compensation and, if necessary, file a lawsuit and try your case in front of a jury.
How Long Is Georgia's Car Accident Statute of Limitations?
Car accident lawsuits in Georgia are subject to a legal time limit commonly known as a "statute of limitations." In Georgia, you only have two years from the date of the accident (in most cases) to file a lawsuit.
If you attempt to file a claim after this time period expires, the court will almost certainly dismiss your case and you will be unable to recover compensation for your case.
While two years may seem like a long time, you want to give your attorney as much time as possible to build a strong case on your behalf and prepare for a possible trial. In some cases, simply investigating a car accident claim can take months on its own.
From a strategic standpoint, the sooner you act, the better.
What Are the Recoverable Damages in Car Accident Claims?
Compensation in car accident claims will vary depending on the specific details of your case, such as the nature and extent of your injuries, the level of evidence proving the other driver's liability, the amount of available insurance coverage, and the settlement negotiation process.
Our attorneys can evaluate your case and help you pursue a settlement amount that fully compensates you for your losses, and if necessary, take your case to court.
You may be eligible to recover compensation for a wide range of damages, including:
Medical expenses
Lost wages and other income
Vehicle repairs and other property damage
Pain and suffering
Wrongful death (if a loved one was killed)
Request a Free Consultation With Our Law Firm Today
If you or someone you love was involved in a serious car accident in or around the Atlanta area, contact The Roth Firm, LLC as soon as possible. Our attorneys provide free consultations and can travel to meet you at a more convenient location if needed.
We do not collect any attorney fees unless/until we recover compensation for you. When you choose The Roth Firm, LLC, you will receive personalized and attentive legal counsel, along with dedicated and aggressive advocacy, from start to finish.
Give us a call at (404) 777-4899 or contact us online today to schedule a complimentary case evaluation. Hablamos español.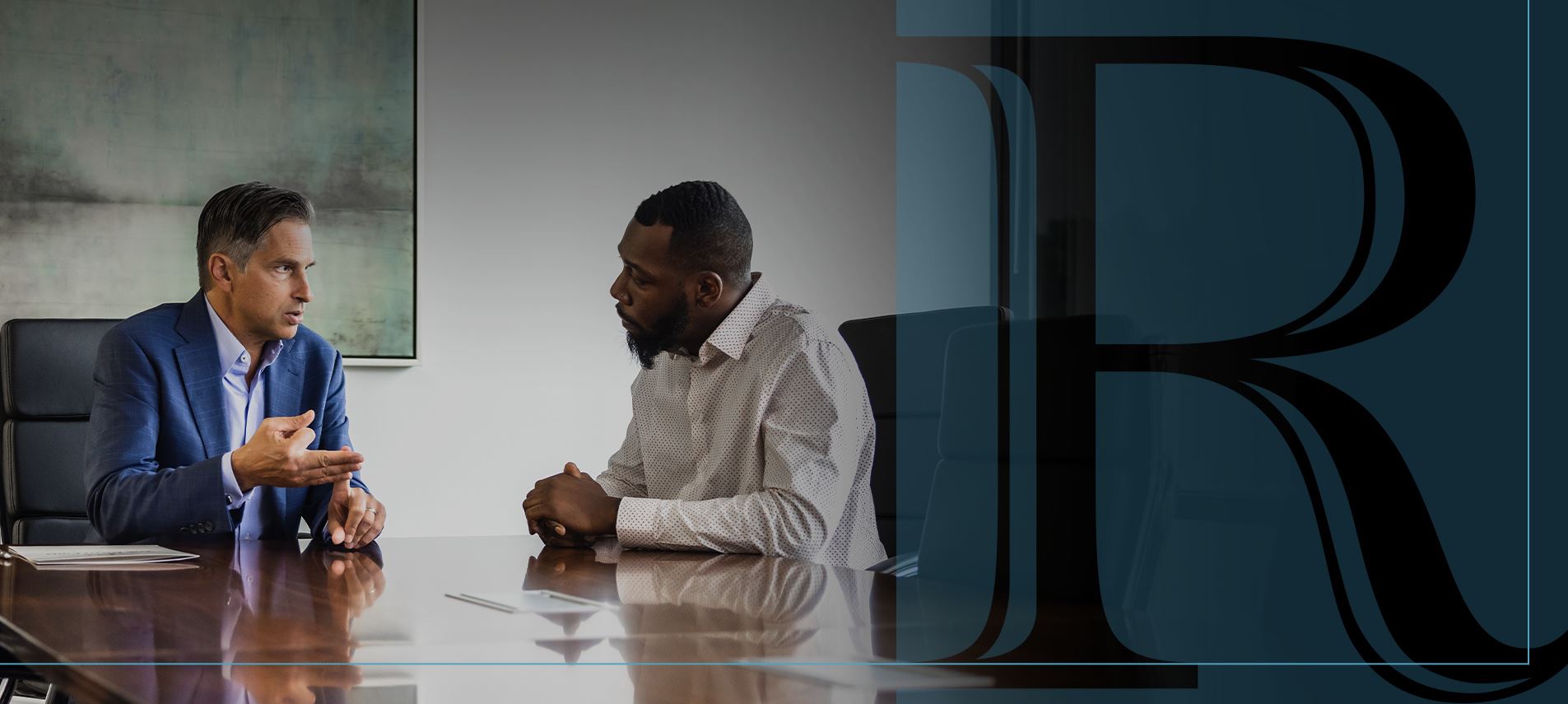 More Than Another Billboard Firm

Our attorneys care about clients like you. At The Roth Firm, your needs come first!

Experienced Team Ready to Fight

For over 15 years, our team has fought to help those injured due to negligence and are ready to do the same for you and your loved ones.

Our Clients Are Like Family

We are a boutique litigation firm, focusing on specific injuries. Each case, like our clients, is unique and will be treated with individual attention and urgency.

Accessible When You Need Us Most

We will travel to you after hours or weekends and are available for video or phone consultations.

Free Case Evaluations

Meet with our team to hear we can help you. We work on a contingency fee basis, which means you won't pay unless we win!