Atlanta Truck Accident Attorney
Lawyers Handling Semi-Truck, Big Rig & Commercial Vehicle Accidents in Fulton County
Trucking companies and truck drivers have a responsibility to ensure the safety of others on the road. Semi-trucks, big rigs, tractor-trailers, and other large commercial vehicles cause massive damage when they collide with smaller passenger cars, pickup trucks, and SUVs—and, sadly, the occupants of those smaller vehicles are the ones who are most likely to sustain severe injuries and fatalities.
When truck drivers and their employers are careless, reckless, or act wrongfully, they can be held legally responsible for the harm they cause. At The Roth Firm, LLC, we have successfully taken on major trucking companies, insurance providers, and other national corporations and entities in our efforts to protect the rights of ordinary individuals. Our Atlanta truck accident attorneys have extensive experience and are ready to aggressively advocate for you and your recovery.
If you were injured or your loved one was killed in a large truck accident in Atlanta or anywhere in Fulton County, contact us now at (404) 777-4899 for a free consultation. Hablamos español.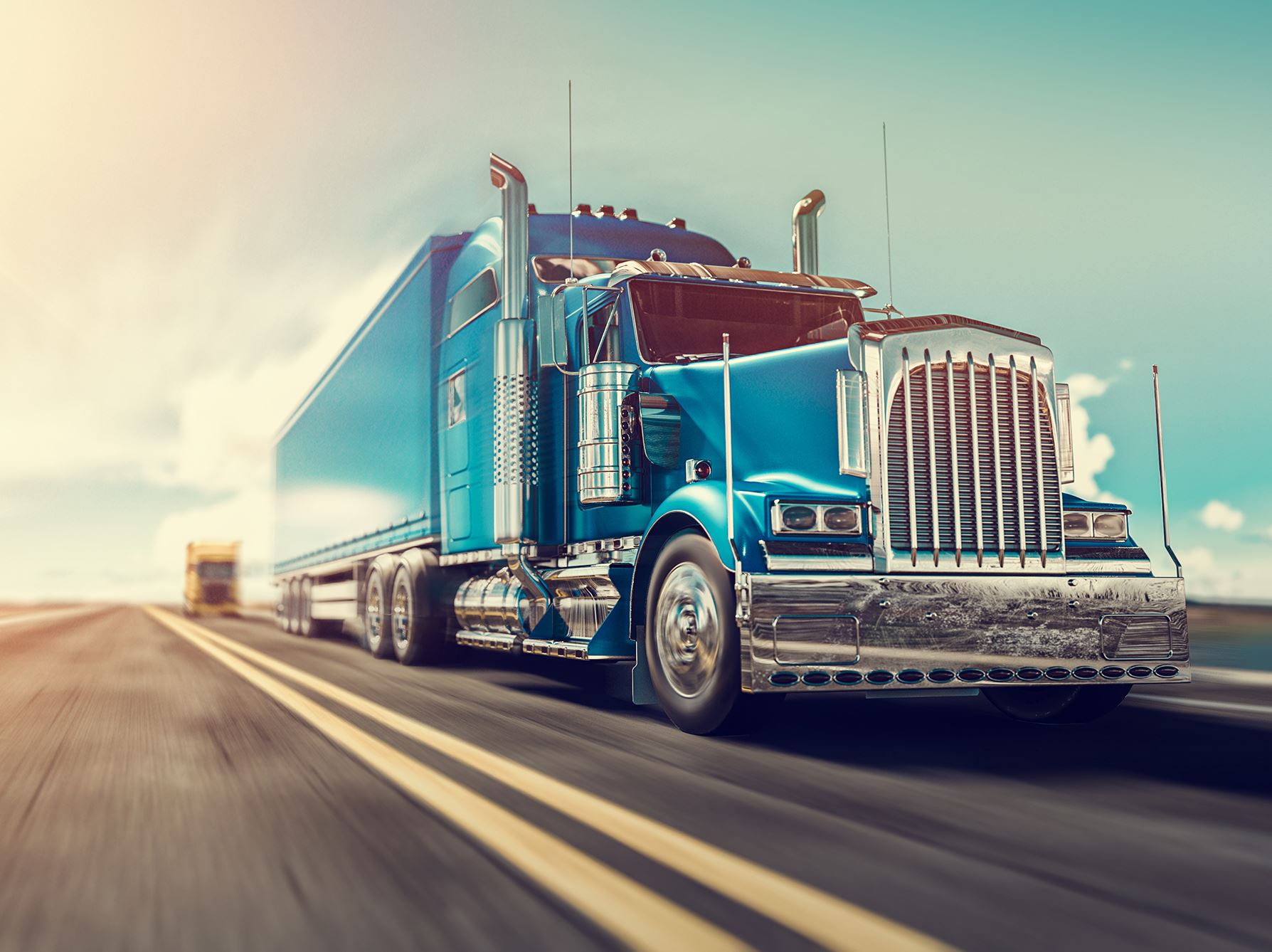 On This Page:
How Common Are Truck Accidents?
Although they are not as common as standard car accidents, truck accidents occur much more frequently than many people realize.
According to 2019 data from the Insurance Institute for Highway Safety (IIHS), an independent, nonprofit organization that researches and analyzes motor vehicle accidents in the U.S.:
4,119 people died in accidents involving large trucks in the U.S.
Most of those fatalities (67%) were the occupants of the smaller vehicles
The number of truck accident fatalities was 31% higher than it was 10 years earlier
Most fatal truck accidents occurred on weekdays and between the hours of 6 AM and 6 PM
More than half (52%) of truck accidents occurred on major roads and 32% occurred on freeways and interstates
If you or someone you love was involved in a large truck accident, you already know the immense devastation these collisions cause. At The Roth Firm, LLC, our Atlanta truck accident attorneys provide compassionate, client-focused support and guidance through every stage of the legal process. We are here to answer your questions and help you navigate the recovery process.
How Do Large Truck Accidents Happen?
Given that truck drivers are highly trained professionals, it can be surprising that truck accidents are so common. However, like other motorists on the road, truck drivers are not immune from human error, nor are they immune from acting negligently or carelessly behind the wheel. To make matters worse, myriad other factors aside from truck driver error can—and frequently do—cause truck accidents.
Some of the most common causes of truck accidents include:
Truck Driver Negligence/Error: Truck drivers sometimes engage in negligent or reckless conduct while operating their vehicles. Examples include speeding, driving while distracted, eating or drinking behind the wheel, and driving under the influence of alcohol or drugs.
Hours-of-Service Violations: Truck drivers are held to strict hours-of-service regulations, which dictate how many hours they can drive in a given period. When truck drivers violate hours-of-service rules and drive fatigued, they can cause serious accidents.
Poor Truck Maintenance/Repairs: Truck drivers are often responsible for routinely inspecting their vehicles and conducting proper maintenance, as well as reporting issues for repair. Improper, insufficient, or poor truck maintenance and repairs can lead to devastating crashes.
Cargo Problems: By law, trucks cannot exceed certain federal and state weight limitations. Overloaded trucks can pose a serious risk to others on the road, as can trucks with improperly loaded cargo, which may shift during travel and cause the driver to lose control.
Unsafe Road/Weather Conditions: Even when road or weather conditions are poor, truck drivers have a responsibility to adjust accordingly. This means driving slower and taking extra precautions to avoid causing an accident.
Vehicle Defects: Truck defects can sometimes contribute to or cause an accident. Examples of common large truck defects include defective truck design, defective braking systems and engine components, and truck tires that "blow out" at highway speeds.
Third-Party Negligence: In some cases, truck accidents are caused by the negligent or wrongful conduct of a third party, such as another motorist on the road. While truck drivers have a duty to pay attention and drive with caution, they cannot always react in time to avoid a crash.
At The Roth Firm, LLC, we know how to investigate truck accidents to determine the cause and whether additional factors played a role in the crash. Our attorneys can handle the investigation and gather supporting evidence to build the strongest possible case on your behalf while you focus on healing and getting back on your feet.
Who Is Responsible for a Commercial Truck Accident?
One of the things that makes truck accidents so complex is the issue of liability. In many cases involving truck driver negligence, the trucking company is the one that can be held liable. This is because employers are typically liable for the conduct of their employees while their employees are "on the clock." However, the trucking company may dispute liability by arguing that the truck driver violated company policy or that the truck driver is an independent contractor, not an employee.
In other cases, the truck driver or the trucking company may share some of the liability with a third party, such as a manufacturer or the party responsible for truck maintenance or repairs. It is important that you work with an experienced truck accident attorney who can thoroughly investigate your claim and identify all possible avenues of compensation. In some cases, you may have grounds for multiple personal injury claims against multiple parties.
Common Truck Accident Injuries
Given the sheer size and weight difference between a commercial truck and a car or a motorcycle, truck accidents frequently result in fatal injuries for the occupants of other involved vehicles. If the victims survive, they can end up permanently disabled. Some of the injuries suffered in truck accidents include:
Bone fractures
Traumatic amputation
Cuts and lacerations
Soft tissue injuries
Seat-belt injuries
Internal organ damage
Internal bleeding
Disfigurement and scarring
Head and brain injuries
Spinal cord injuries and paralysis
Severe burns
Let Our Team Fight for You
At The Roth Firm, LLC, we understand the numerous challenges inherent in truck accident cases—and we know how to fight back against major trucking company's efforts to dispute or deny your claim. Our attorneys work to recover the best possible settlements in as little time as possible, but we recognize that this is not always feasible. When necessary, we are prepared to aggressively represent you in the courtroom and fight for the maximum compensation you are owed.
From our office in Atlanta, we provide caring, compassionate client service. Because we limit our caseload, we are able to dedicate all of our resources and efforts to each case. We provide free initial consultations and can travel to meet you at your home, your work, or in the hospital if needed.
Call (404) 777-4899 or submit a free online case evaluation form today to get started. You owe nothing unless we recover compensation for you!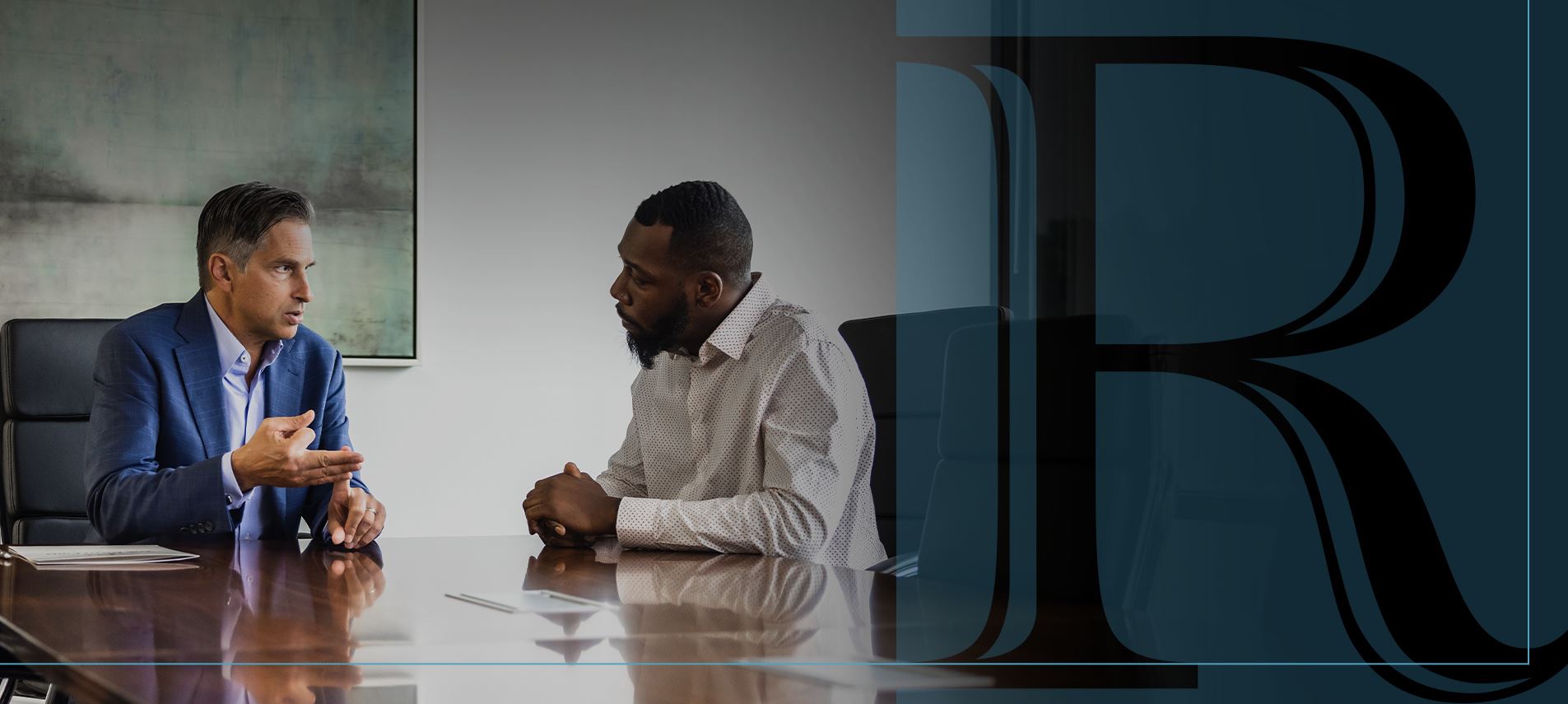 More Than Another Billboard Firm

Our attorneys care about clients like you. At The Roth Firm, your needs come first!

Experienced Team Ready to Fight

For over 15 years, our team has fought to help those injured due to negligence and are ready to do the same for you and your loved ones.

Our Clients Are Like Family

We are a boutique litigation firm, focusing on specific injuries. Each case, like our clients, is unique and will be treated with individual attention and urgency.

Accessible When You Need Us Most

We will travel to you after hours or weekends and are available for video or phone consultations.

Free Case Evaluations

Meet with our team to hear we can help you. We work on a contingency fee basis, which means you won't pay unless we win!