Nashville Pedestrian Accident Attorney
Filing a Pedestrian Accident Claim
Motorists have a responsibility to pay attention to their surroundings, obey the rules of the road, and take reasonable actions to keep others safe. Unfortunately, they do not always uphold this responsibility—and the consequences can be deadly.
When pedestrians are hit by large, heavy, fast-moving vehicles, they are likely to sustain catastrophic or even fatal injuries.
At The Roth Firm, LLC, we understand the devastating impact these collisions have, both on victims and their loved ones. Our Nashville pedestrian accident lawyers believe that you deserve justice, and we are ready to fight to help you get back on your feet.
Contact our firm online or call us at (404) 777-4899 today to learn how we can help you with your pedestrian accident claim. Your initial consultation is completely free!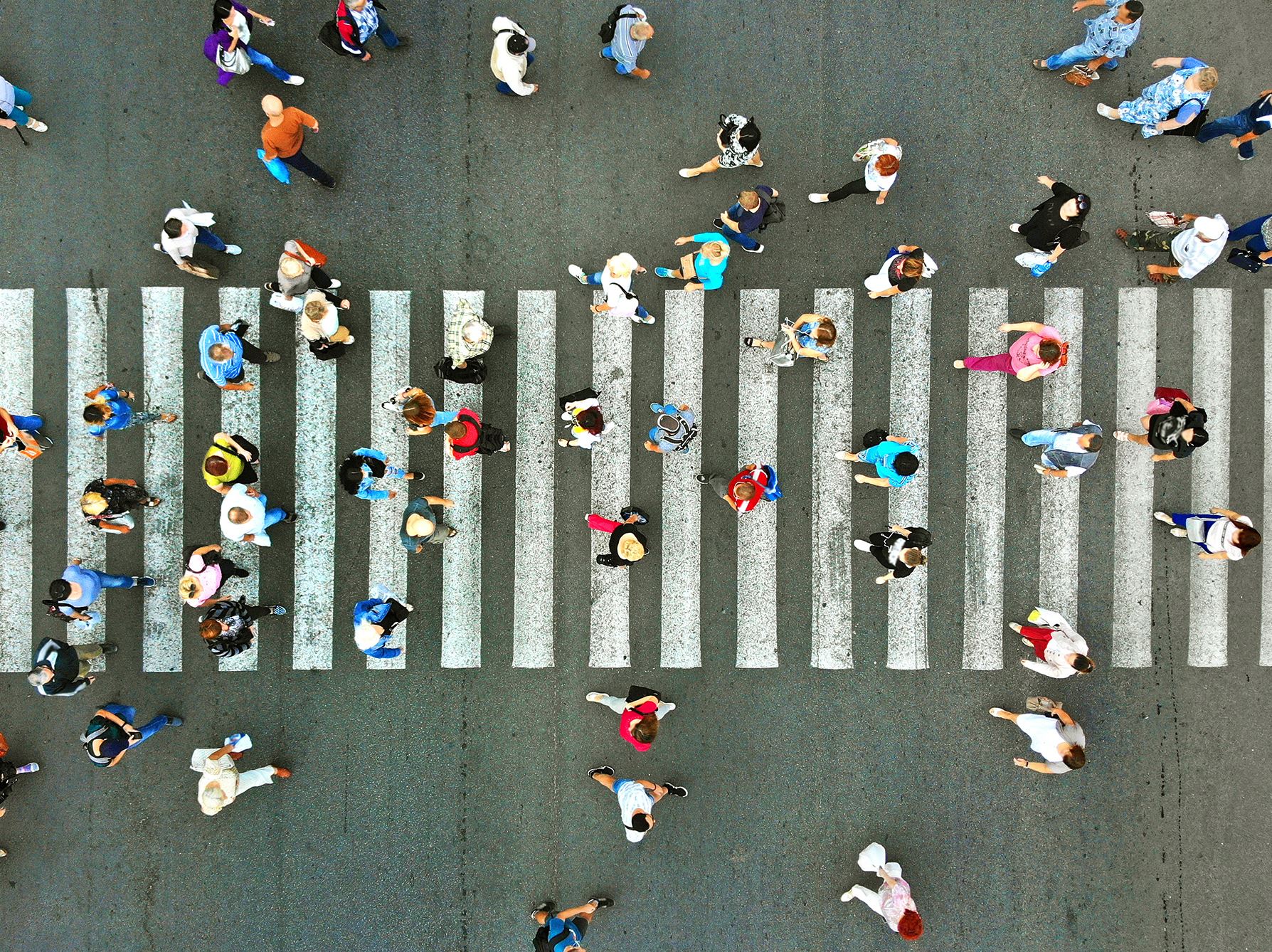 Pedestrian Accidents Are on the Rise
Every year, thousands of people are injured or killed while walking or standing along roadways throughout the United States.
In 2020, the overall number of pedestrian fatalities rose by about 4.8%, according to preliminary data from the State Highway Safety Offices. And early data from 2020 projected that the year would see the largest year-to-year increase ever in the rate of pedestrian accidents, despite fewer cars on the road due to the COVID-19 pandemic.
Even more alarming, pedestrian deaths resulting from traffic accidents have risen by approximately 46% in the past decade.
How Do Pedestrian Accidents Happen?
Like many other car crashes, most pedestrian accidents are the result of negligence. In some cases, it is the pedestrian who acts carelessly or recklessly, but more often, the motorist is the one to blame. This is because drivers have a higher duty of care to pedestrians than vice versa due to the fact that they pose a greater risk to people on foot.
Some of the most common causes of pedestrian accidents include:
Speeding: Speeding along a roadway or through a parking lot makes it more difficult for motorists to stop in time to avoid hitting pedestrians. Speeding includes driving too fast for current weather/road conditions, including speeding through work zones.
Distracted Driving: When motorists look down at a cell phone to read a text or scroll through social media, or even when they are simply not paying attention, they may not see a person crossing or standing by the road. This often leads to devastating pedestrian collisions.
Poor Visibility: Research shows that most pedestrian accidents happen at night. When conditions are poor, including inclement weather, motorists have a responsibility to utilize extra caution and keep a lookout for people who may be crossing the street or walking by the road.
Failure to Yield: Often, motorists are required to yield the right of way to pedestrians. This includes yielding to people in marked and unmarked crosswalks, those walking on sidewalks, and many other circumstances.
Failure to Obey Traffic Control Devices: Drivers who run red lights, blow through stop signs, or fail to follow a crossing guard's instructions put pedestrians at serious risk. This includes failing to stop for school buses with children crossing and at designated pedestrian crosswalks.
Drunk Driving: People who get behind the wheel after consuming alcohol or using drugs, whether prescription medications or illicit substances, put everyone else on the road at risk. This includes pedestrians who may be sharing the roadway with intoxicated drivers.
Fatigued Driving: Many studies have found fatigued driving (or drowsy driving) to be as—if not more—dangerous than drunk driving. Motorists who drive while fatigued have slowed reaction times and could be unable to avoid hitting a person on foot.
Unlawful Passing: When a car is stopped to allow a pedestrian to cross the road (whether in a crosswalk or not), motorists are prohibited from passing that vehicle. When they do, they may hit the person crossing the street, which could have serious or even deadly consequences.
These and other factors commonly result in serious collisions, leading to traumatic brain injuries, spinal cord injuries, paralysis, whiplash, and other life-altering consequences.
At The Roth Firm, LLC, we believe that you should not have to face the aftermath of someone else's negligence on your own. Our Nashville pedestrian accident lawyers can evaluate your claim and determine if you have grounds for a lawsuit against a negligent driver or another liable party.
Do Pedestrians Always Have the Right of Way?
Most drivers are taught that pedestrians always have the right of way—and for good reason. A human being is no match for a multi-ton vehicle; because of this, motorists should always do absolutely everything possible to avoiding hitting someone who is walking or on foot.
This includes exercising excess caution when driving near or around people who appear confused, disoriented, impaired, disabled, intoxicated, or lost. It also means yielding the right of way whenever required, such as when pedestrians are crossing a street in a designated crosswalk or walking across an intersection with traffic control devices (such as stop signs).
However, under various state laws, pedestrians are technically required to yield the right of way to vehicles in certain situations.
For example, pedestrians should:
Yield to vehicles when crossing anywhere other than a marked or unmarked crosswalk
Use sidewalks, pedestrian bridges and tunnels, and other designated crossings when available
Avoid leaving a place of safety, such as a curb, and stepping suddenly out into a roadway
Never walk along highways and other high-traffic areas except in emergencies
Refrain from crossing roadways between two adjacent intersections with traffic control devices
Exercise reasonable caution and follow applicable laws when sharing the road with vehicles
If you were hit by a motorist while crossing a street or walking along a roadway, but you are found to have acted negligently, you could lose your right to file a personal injury claim. In Tennessee, you must be less than 51% at fault to have grounds for a claim. Even if you are still entitled to file a claim, your total monetary award will be reduced by your at-fault percentage.
So, if a judge finds that you were 25% at fault for the accident because you were jaywalking when you were hit by someone who was speeding down the road, you would only be able to recover up to 75% of the total amount. If your damages—including your medical bills, pain and suffering, lost wages, disability, and lost enjoyment of life—amounted to $100,000, you would only be able to collect up to $75,000.
How a Pedestrian Accident Attorney Can Help
In Tennessee, you must prove that the other person or party was at least mostly at fault for the accident to recover compensation for your injuries and related losses. This can be difficult to do, especially when you are focused on getting critical medical care and taking time off work to heal. An attorney can not only handle the details of your case, but they can also represent your rights and fight for the maximum compensation you are owed.
At The Roth Firm, LLC, we have been fighting on behalf of the injured and the families of those wrongfully killed since 2006. We are a large firm with the extensive resources needed to fully litigate your case; however, we are also committed to providing every one of our clients with the personalized attention and compassionate service they deserve. When you choose our firm, you will be treated like family.
Our pedestrian accident attorneys serve clients throughout the Nashville, Tennessee area and beyond. We accept cases on a contingency fee basis, meaning you do not pay a dime unless we recover a settlement or verdict for you.
Contact us today to set up a no-cost, no-obligation consultation: (404) 777-4899. Hablamos Español.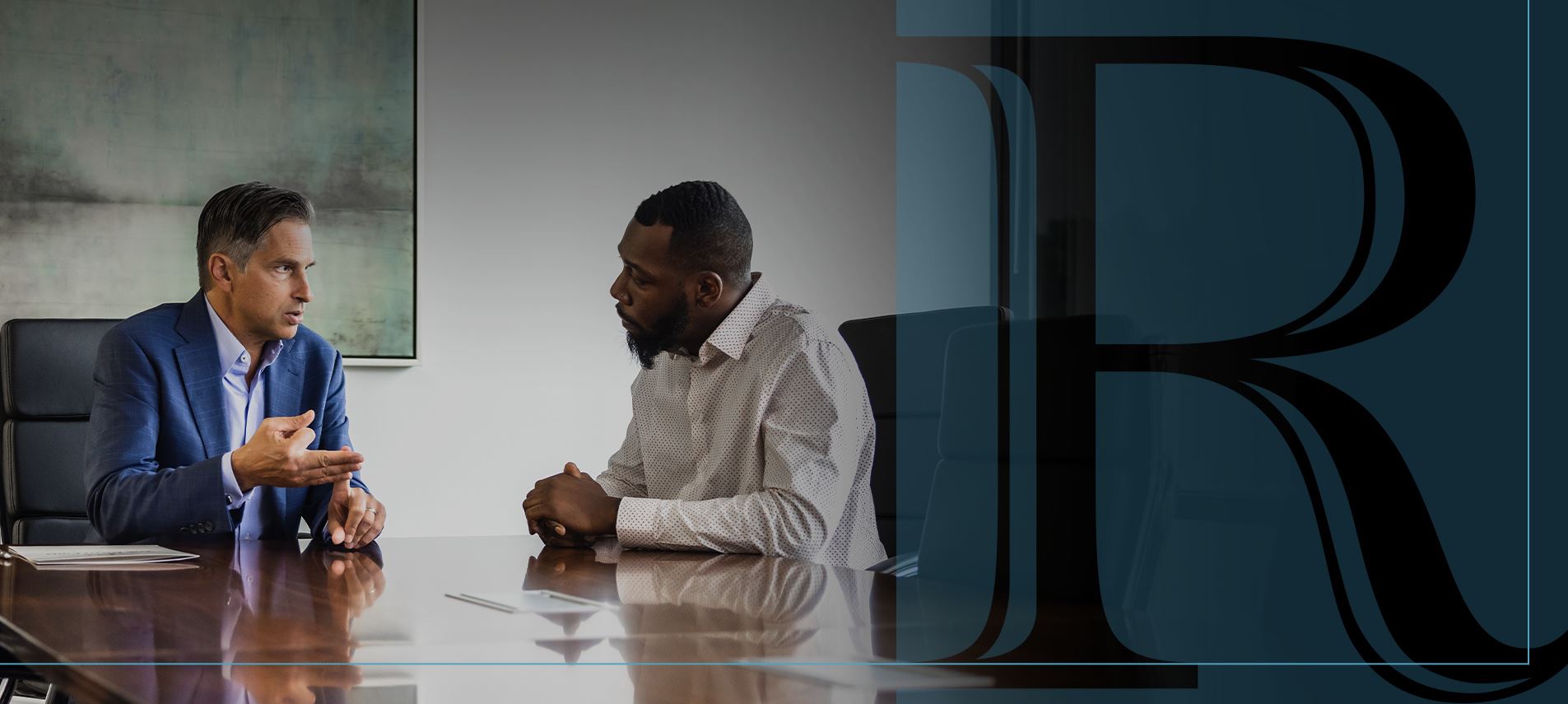 More Than Another Billboard Firm

Our attorneys care about clients like you. At The Roth Firm, your needs come first!

Experienced Team Ready to Fight

For over 15 years, our team has fought to help those injured due to negligence and are ready to do the same for you and your loved ones.

Our Clients Are Like Family

We are a boutique litigation firm, focusing on specific injuries. Each case, like our clients, is unique and will be treated with individual attention and urgency.

Accessible When You Need Us Most

We will travel to you after hours or weekends and are available for video or phone consultations.

Free Case Evaluations

Meet with our team to hear we can help you. We work on a contingency fee basis, which means you won't pay unless we win!