How a Truck Accident Injury Attorney Can Help
The sheer size of a tractor-trailer accident and the complexity of the case can be overwhelming. Let The Roth Firm, LLC walk you through the process with a free case evaluation. If you were involved in a truck accident that was not your fault, you have come to the right place. Truck accidents occur on a regular basis, leaving many people injured and in need of a skilled personal injury attorney to handle the motor vehicle accident lawsuit. Tractor-trailer accidents are known to cause very serious injuries or even death. Becoming the victim of a truck crash can cause devastating physical injuries as well as emotional and financial stress.
If you were involved in a truck accident caused by a negligent driver, the truck accident attorneys at The Roth Firm, LLC can help with your case. We dedicate our time and resources to investigate the accident and help you receive the compensation that you deserve. We have a team of experienced lawyers who focus on handling truck accident lawsuits. We help accident injury victims obtain the benefits they deserve while they focus on recovery. If your tractor-trailer crash was caused by a negligent driver, do not let their careless actions go unpunished.
Contact The Roth Firm, LLC for a free consultation with our truck accident lawyers today.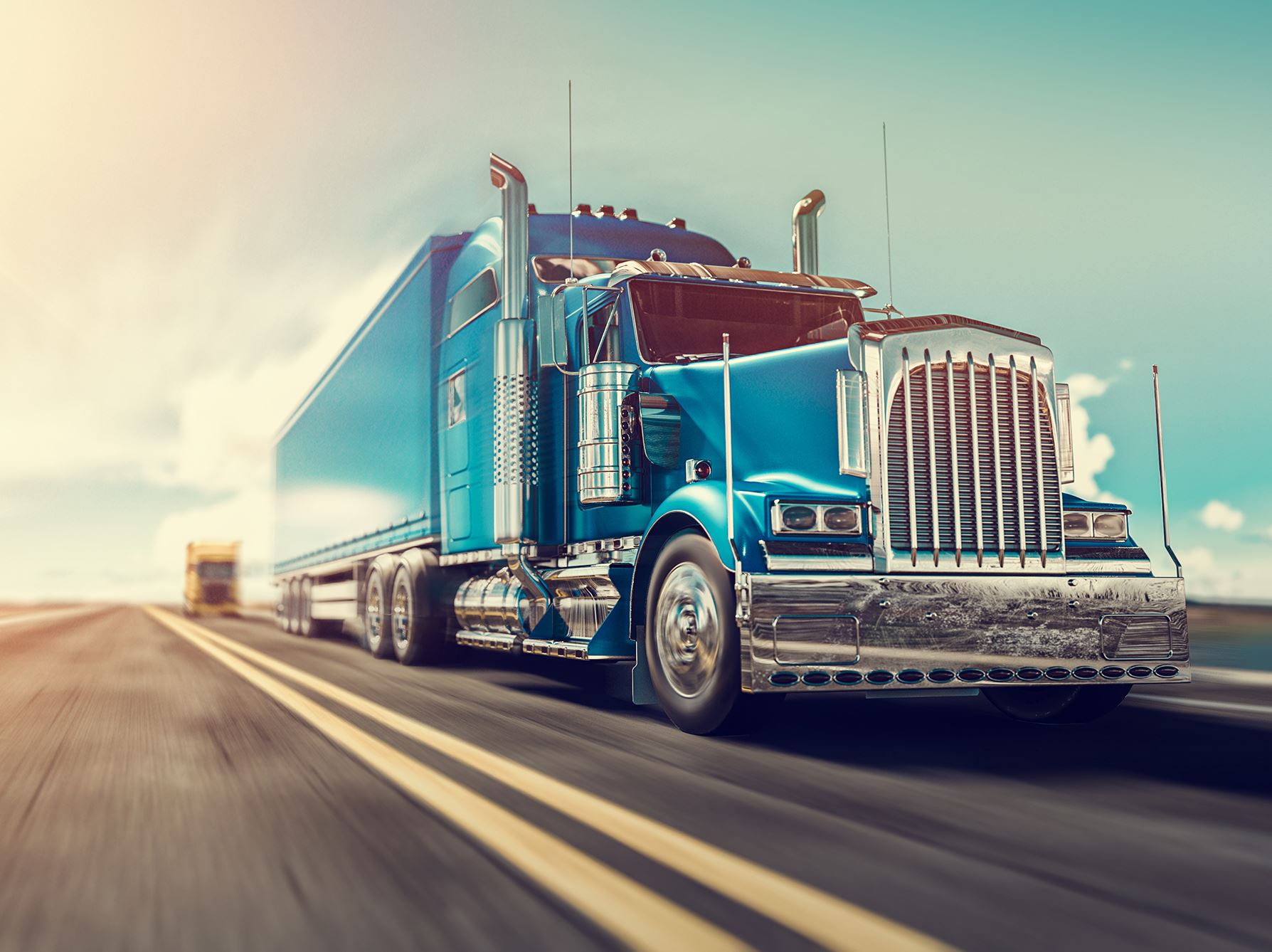 The Most Common Causes of Truck Accidents
There are many reasons for a truck accident to occur, and if you believe your accident was caused by driver negligence, you may be entitled to compensation.
Here is a list of the most common causes of truck accidents:
Drunk Driving
Speeding
Lack of Truck Maintenance
Reckless Lane Changes
Vehicle Defects
Improperly Packed Trucks
Driver Fatigue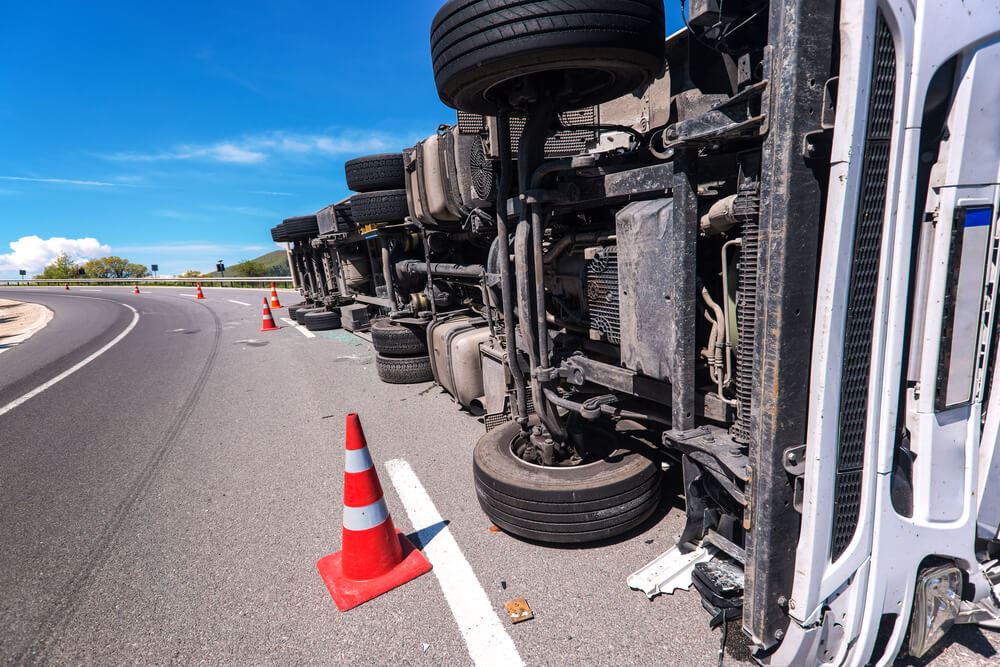 Proving Truck Driver Negligence
When you choose The Roth Firm, LLC, we have an experienced team of lawyers who are dedicated to completing a thorough investigation into the truck wreck as well as prove driver negligence, proving their careless actions led to the collision.
During the accident investigation process, your attorney will:
Review police and accident reports
Interview all witnesses
Investigate the accident scene
Examine the driver's credentials
Determine if all local traffic laws were obeyed
Having an attorney to prove truck driver negligence is very important when filing a personal injury lawsuit. There are in-depth state and federal trucking regulations that will be difficult to interpret without legal help. Our truck accident injury attorneys have extensive knowledge of these laws, as well as experience litigating, and the resources to thoroughly investigate the accident.
Trucking companies are required to follow strict procedures in driving hours and truck maintenance and the drivers are held to a higher standard than a regular motor vehicle driver. Trucking companies will often falsify their records to protect their company and drivers.
Our truck accident attorneys are trained to find discrepancies and falsifications in the trucking records that will prove the driver or company was responsible for the accident.
Proving liability in a truck accident can prove to be more complicated than a regular motor vehicle accident case. In a truck accident, there are often multiple parties involved, such as:
The trucking company
The truck driver
The parts manufacturer
A third party
Our attorneys are extensively trained to identify the parties who may have contributed to the accident, they will then build an aggressive case against the at-fault party.
You shouldn't try to handle a truck accident lawsuit alone. With the help of an experienced personal injury attorney, you will be in great hands and can expect your lawyer to obtain the compensation that you deserve.
Damages Owed to the Victims of Truck Accidents
Many victims of truck accidents will only receive compensation for the damages to their vehicle with the help of the insurance company. Our personal injury attorneys will help you receive compensation for damages, medical expenses, lost wages, pain, and suffering.
Truck accident victims most often suffer from very serious physical injuries, emotional stress, and financial burdens. Our attorneys handle your lawsuit while you focus on recovery. It is our goal to help you receive the maximum amount of compensation for your suffering.
When a truck accident victim is unrepresented, they seldom receive the compensation they deserve. If you were in the cause of the accident, you will need to contact a Roth Firm attorney to represent you and obtain the settlement that you deserve so you can focus on recovering to the state you were in before the accident.
Understanding the Legal Process of your Truck Accident Injury Case
Semi-truck accidents that result in injury can be very complex cases.
Your attorney will follow this four-step process, to ensure your case is handled properly.
Investigate: Victims of truck accidents should immediately contact an attorney after being hit by a tractor-trailer. Your attorney will also want to conduct a detailed investigation, to ensure the insurance company is giving you a fair evaluation for your damages. The insurance company will most likely gather evidence to limit their liability and decrease the amount that they offer to you. This is one reason why it is important to allow your personal injury lawyer to perform their investigation so they can adequately defend you.
File A Claim: When the investigation is completed and the evidence is gathered, your truck accident lawyer will file a claim. Your claim will include compensation for the damages that are owed to you, which includes injuries and material losses. Your claim will also state the truck driver's, or trucking company's negligence and liability for the accident.
Negotiations: There are multiple ways to settle your claim. If your attorney can come to an agreement with the insurance company your case will be resolved out of court with a financial settlement. However, if a compromise cannot be made, your case will be taken to court in which a judge or jury will determine what you are owed.
Litigation: This step only occurs if your case is formally taken to court. Both your attorney and the insurance company will present their cases, and after all of the evidence is presented, the judge or jury will be responsible for determining the verdict. The verdict will determine which party is at fault and the amount of compensation that is owed.
Hire a Professional Truck Accident Injury Attorney for Help
Truck accident injury victims almost always require representation from an aggressive personal injury attorney who will be dedicated to their case.
Only a truck accident attorney will know how to properly investigate, gather, interpret, and present all the evidence needed to prove fault in a truck accident injury claim.
Since personal injury cases that involve truck accidents are more complex than other motor vehicle accident cases, it will take a skilled attorney's legal representation to gain a favorable settlement. Having an attorney with knowledge regarding state trucking laws and regulations will be an advantage when filing a lawsuit.
If you have been injured in a truck accident and believe it was caused by a negligent driver, contact us online or by phone at (404) 777-4899 for a free consultation with one of our experienced tractor-trailer injury attorneys.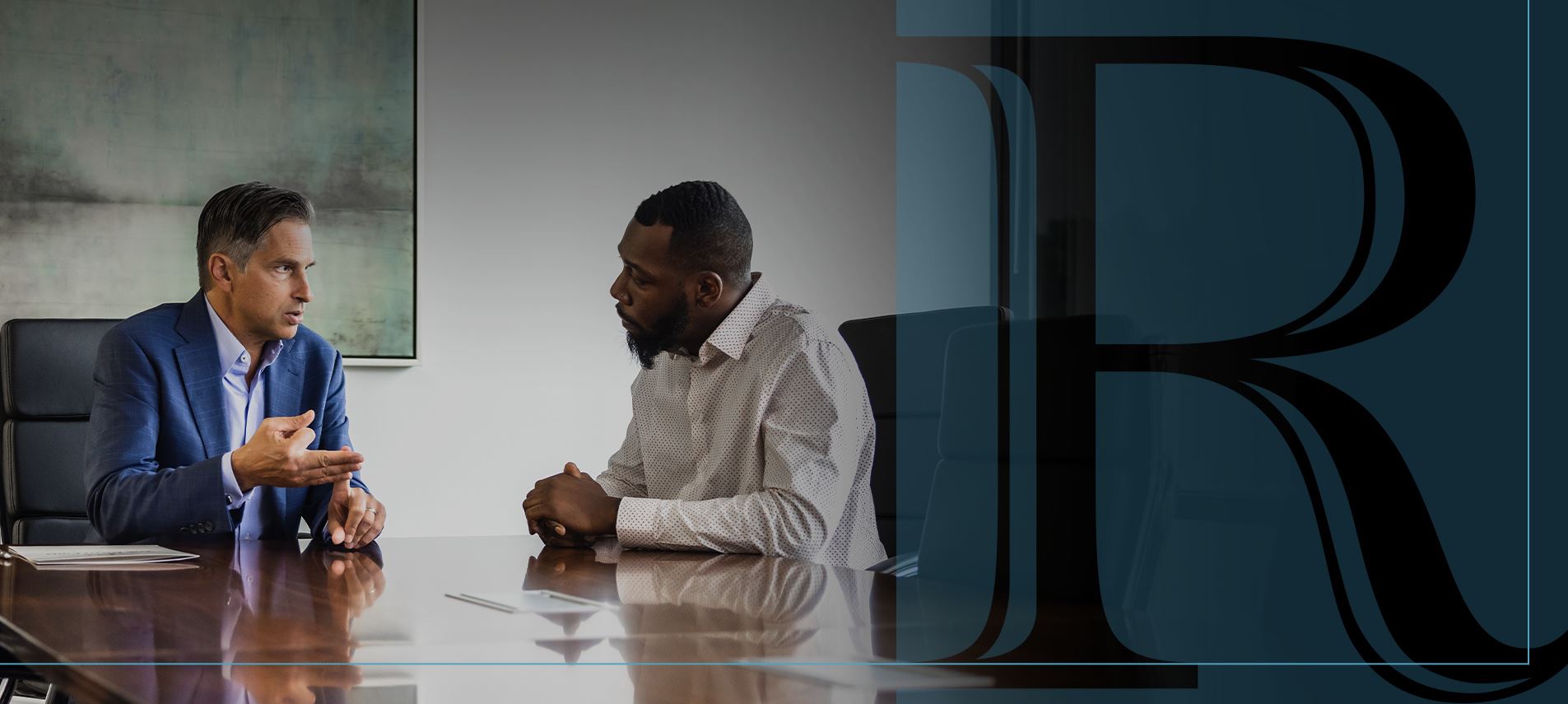 More Than Another Billboard Firm

Our attorneys care about clients like you. At The Roth Firm, your needs come first!

Experienced Team Ready to Fight

For over 15 years, our team has fought to help those injured due to negligence and are ready to do the same for you and your loved ones.

Our Clients Are Like Family

We are a boutique litigation firm, focusing on specific injuries. Each case, like our clients, is unique and will be treated with individual attention and urgency.

Accessible When You Need Us Most

We will travel to you after hours or weekends and are available for video or phone consultations.

Free Case Evaluations

Meet with our team to hear we can help you. We work on a contingency fee basis, which means you won't pay unless we win!