Guide to Winning your Slip and Fall Case
What Is Considered a Slip and Fall Accident?
A slip and fall accident is an accident where a person is injured due to falling down and takes place on either government, private, or commercial property.
Slip and fall accidents can be caused by many things such as slippery or uneven surfaces or any other condition deemed hazardous. To determine if your slip and fall should be pursued legally, you should speak to a premises liability attorney as soon as possible.
Additional Resources: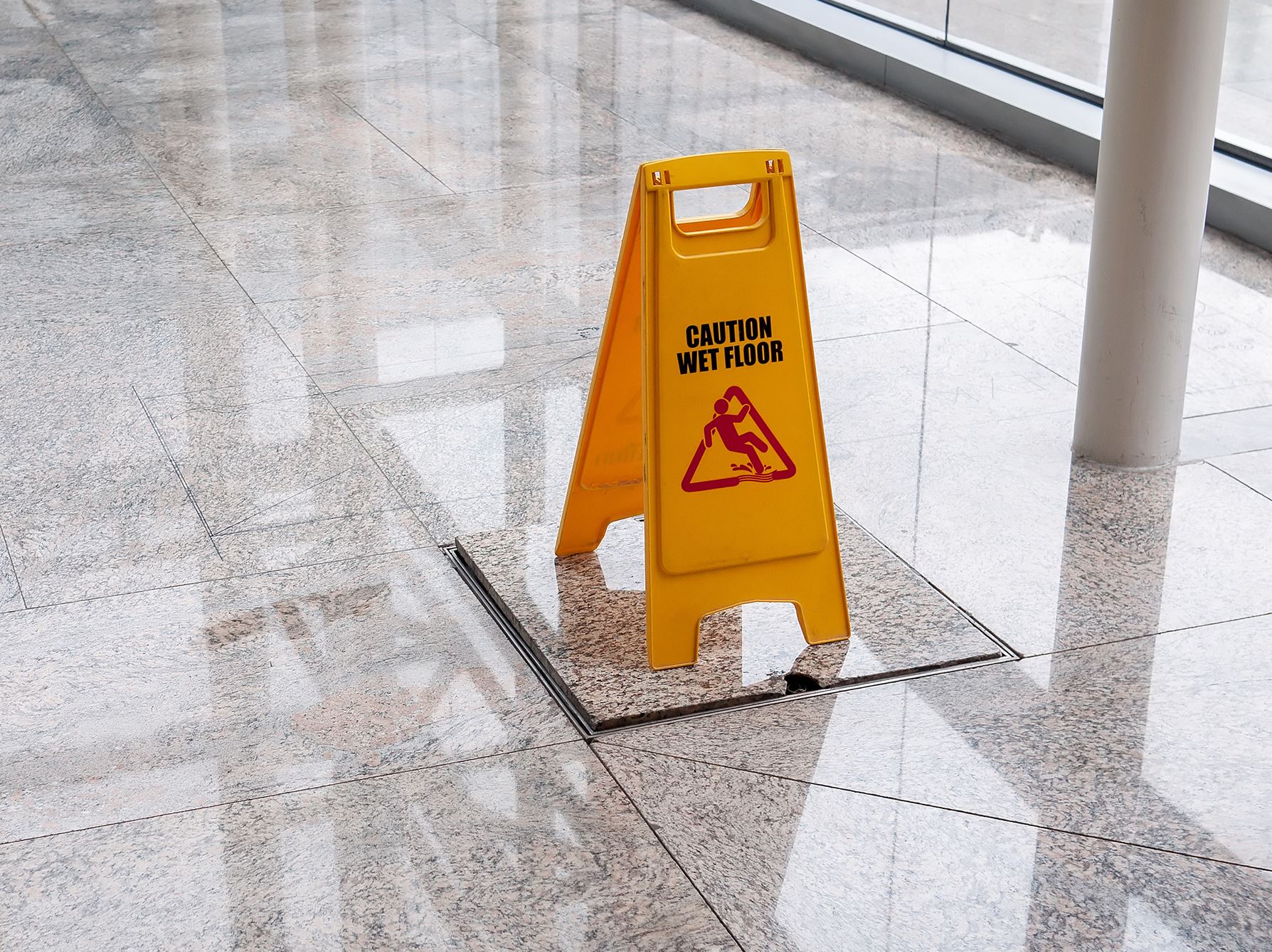 What Type of Compensation Could I Be Eligible to Receive?
Slip and Fall accidents can leave victims with devastating injuries that they can and should be compensated for.
Some of the types of compensation that our attorneys fight for in slip and fall cases are:
Pain and Suffering
Lost Wages
Medical Bills
Out-of-Pocket Expenses
Additional Resources:
What Is an Accident Report?
An accident report is the document that provides a detailed description of the slip and fall accident. Reporting your accident to the property owner or highest-ranking person is crucial to protect your legal rights and compensation amount.
However, if you feel you cannot fill out a report at the time, make sure to notify the property owner or management and speak to an attorney.
Additional Resources:
Who Is Liable in a Slip and Fall Case?
In a Slip and Fall case, the liability usually rests on the owner of the property on which the accident occurred. However, you must be able to show that the owner was negligent and the accident could have been avoided. Depending on the type of property you were injured on, the owner could be private, commercial, or a government entity.
Additional Resources:
What Is Premises Liability?
Slip and fall accidents fall under a legal umbrella known as premises liability. Premises liability is the legal concept that a person has a reasonable expectation of not getting injured when they enter someone's property, and the property owner is responsible for maintaining a safe environment.
Additional Resources:
What Evidence Is Required to Win a Slip and Fall Lawsuit?
The evidence in a slip and fall case varies depending on the type of slip and fall that occurred, but some of the important pieces of evidence you should always try and collect are:
Your Clothing and Shoes
Any surveillance footage
Pictures of your injuries
Medical records
Pictures of the object or dangerous condition that caused your accident
Witness statements
Accident Report
Gathering all of these items helps your personal injury attorney organize a strong case and get you the financial settlement that you deserve.
Additional Resources:
What Is Comparative Negligence and How Will it Affect My Case?
Comparative negligence is used in personal injury cases to determine what percentage of fault rests with the plaintiff and what percentage rests with the defendant. For example, the state of Georgia has what is called "Modified Comparative Negligence". This means that the amount of damages a plaintiff is awarded will be reduced by their percentage of fault for their accident. However, if the court determines that the plaintiff was at least 50% at fault for their accident, they are not eligible to receive any compensation.
Additional Resources:
How Long After My Accident Do I Have to File My Claim?
Every state has what is called a "Statute of Limitations" which puts a time limit on how long after an accident a person has to file a claim. In Georgia, the time frame allotted for filing a slip and fall accident injury claim is two years. If a victim does not file a claim within this time frame, the courts will not hear their case and they are not eligible for compensation.
Additional Resources:
What Should I Do After a Slip and Fall Accident?
Slip and Fall accidents can leave victims with serious injuries, and serious expenses. If you are in a slip and fall accident, there are certain steps you should take in order to make sure that you recover physically and that the at-fault party is held responsible.
Get medical attention: Getting medical attention is always the first step in a personal injury accident, as your health is most important. Getting medical attention is also important to make sure that your legal rights are protected because it can determine what injuries you sustained and that they were caused by the accident.
Determine what caused your slip and fall: If you are able to, inspecting your surroundings for the cause of your slip and fall is a good idea. This evidence can be used in your lawsuit and show that the property owner was negligent.
Speak to witnesses: Asking for witnesses to give a statement also strengthens your case because it provides further evidence of what happened and backs up your claim.
Take photos: Taking photos of the scene of the accident as well as your injuries is always recommended. These photos can be used to corroborate your story and show the extent of your injuries at the time of the accident, instead of later down the road when they have healed.
Follow procedures: following procedures, such as filling out an accident report or notifying the property owner are important to protecting your claim. However, you must be accurate and careful of what you say and write to make sure your legal rights are safe.
Contact an attorney: Contacting a PI attorney after a slip and fall case is important to protect your rights and make sure that you are compensated for your injuries. An attorney will be able to organize your case, prove the fault of the property owner, and get you compensation for any expenses you have incurred as well as pain and suffering.
Additional Resources:
What If My Slip and Fall Accident Happened at Work?
Injuries sustained by employees while on the job are usually covered by Workers' Compensation. Workers' compensation is used to pay for the victim's medical bills, out-of-pocket expenses, and some of their lost wages. However, there have been instances where workers' compensation has been denied.
Although it is not a personal injury claim, speaking with a personal injury attorney can help you understand your case and get you pointed in the right direction.
What is a Trip and Fall Lawsuit?
Along with slip and falls, trip and fall cases are quite common. When a person trips over an object on the floor or an uneven surface and falls onto the floor or into an object, this is considered a trip and fall.
The following are common trip and fall scenarios:
Tripping over an item on the floor (e.g., scattered tools, brooms/mops, exposed wires, boxes, or clutter left in the walkway due to poor housekeeping)
Tripping over uneven, loose, or damaged flooring, steps, or surfaces
Tripping due to the lack of illumination or having your view obstructed
Common injuries from trip and fall accidents include broken or fractured limbs, foot injuries, neck injuries, hand injuries, and neck injuries. If you are interested in filing a trip and fall lawsuit against a negligent party, do not hesitate to let The Roth Firm, LLC protect your rights and best interests.
Additional Resources:
If you have more questions, don't hesitate to reach out to The Roth Firm, LLC today. Call (404) 777-4899 to schedule your free initial consultation!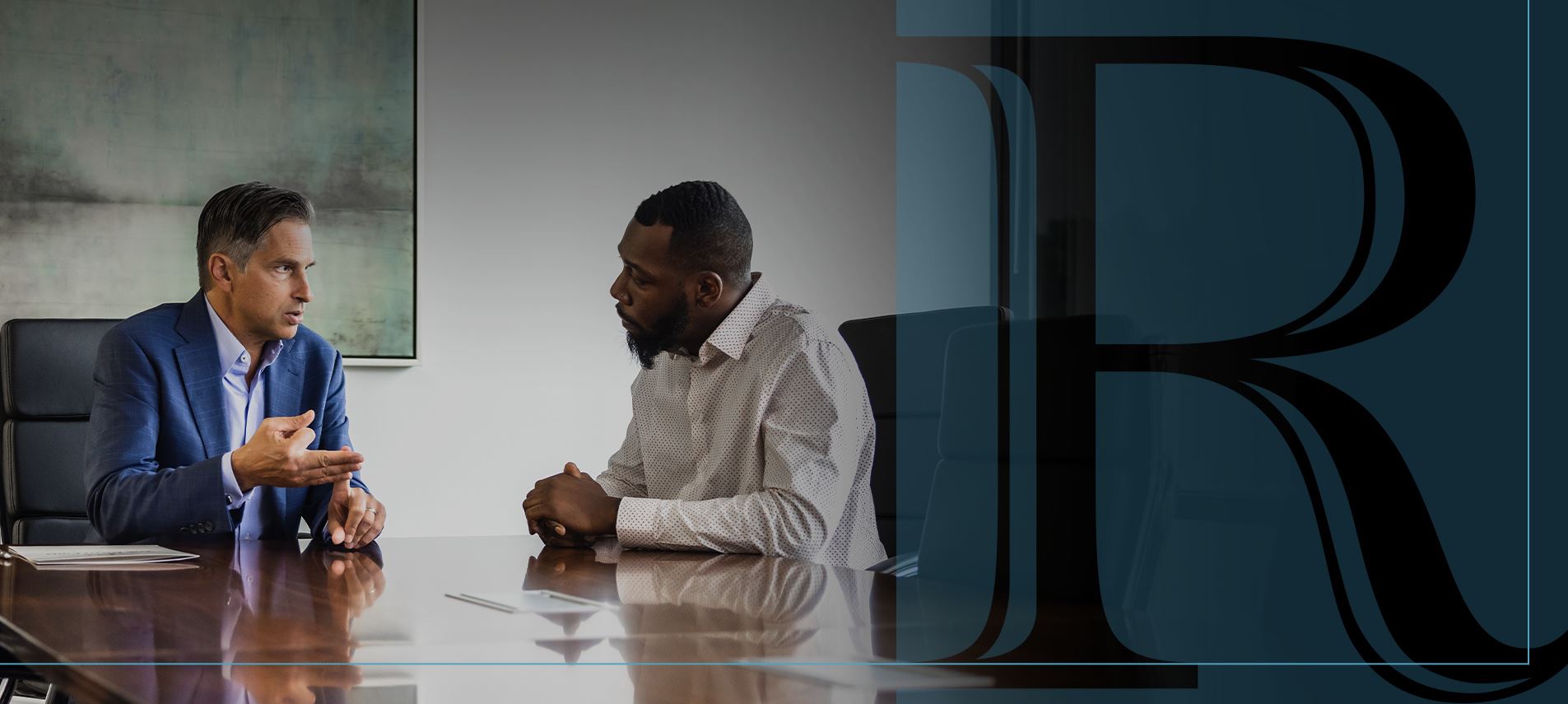 More Than Another Billboard Firm

Our attorneys care about clients like you. At The Roth Firm, your needs come first!

Experienced Team Ready to Fight

For over 15 years, our team has fought to help those injured due to negligence and are ready to do the same for you and your loved ones.

Our Clients Are Like Family

We are a boutique litigation firm, focusing on specific injuries. Each case, like our clients, is unique and will be treated with individual attention and urgency.

Accessible When You Need Us Most

We will travel to you after hours or weekends and are available for video or phone consultations.

Free Case Evaluations

Meet with our team to hear we can help you. We work on a contingency fee basis, which means you won't pay unless we win!