 Georgia Personal Injury Attorney Near Me
Our Georgia Personal Injury Attorneys at The Roth Firm, LLC have years of experience helping victims hurt in accidents caused by someone else's negligence. Our trusted accident lawyers serve many locations throughout the state of Georgia and offer a Free Consultation to get your case started.
If you searched for "Personal Injury Attorney Near Me" then you have come to the right place! The Roth Firm, LLC focuses on helping accident injury victims in Georgia in the following areas and more!
If you were hurt, or suffered a loss, in an accident in Georgia near any of these locations, our personal injury lawyers with years of experience can help you. We understand that accidents that were not your fault can be stressful physically, emotionally, and financially. Many innocent people fall victim to the negligent actions of others every day. Accident victims frequently require the assistance of a professional legal team to obtain the damages they are owed from the accident.
"Our attorneys understand that the negligence of another can cause injuries, pain and suffering, costly medical bills, and property loss."
Victims' Rights - Georgia Personal Injury
Victims who have sustained an injury from an accident know firsthand how it can affect their bodies physically and mentally. It does not matter if the incident was caused purposefully or neglectfully, you do not deserve the physical, emotional, or financial distress that results from these types of accidents.
The experienced lawyers at The Roth Firm, LLC are dedicated to assisting victims of personal injury accidents so they can retrieve their rightful compensation for their unwanted troubles. Therefore, if you or someone else you know was involved in a personal injury accident that was not their fault do not hesitate to call The Roth Firm, LLC today. A Georgia attorney near you can answer your questions and help you better understand your legal options.
Call (404) 777-4899 now or fill out our online contact form for a free case consultation!
Why Should I Hire a Local Personal Injury Attorney?
Personal injury cases in the state of Georgia are complicated, and filing a claim requires an in-depth understanding of the state's legal system. Hiring a personal injury lawyer is smart if you want to protect your legal rights and have your accident injury case resolved in a timely and financially beneficial manner.
"The Roth Firm, LLC employs the most professional and experienced attorneys who thoroughly understand all of Georgia's complicated legal systems."
They will be able to give your case the time and attention to detail that it requires. Hiring an experienced attorney is vital if you want to receive compensation for your injuries and losses.
Fighting the Large Insurance Companies
Large companies are guaranteed to have skilled legal representation on their side, which would put any unrepresented person at a significant disadvantage. If you are trying to obtain financial compensation from a large company or organization, it is crucial to also hire professional representation of your own.
The Roth Firm, LLC's personal injury attorneys can help you by:
Coordinating your legal case
Completing necessary paperwork promptly
Negotiating with the insurance company
Interviewing all key witnesses
Investigating the scene of the accident
Investigating the cause of the accident
Negotiating for your deserved settlement
Compensation You May Be Owed After a Personal Injury Accident
Medical Expenses: Depending on the severity of your injuries, you may be entitled to reimbursement for any and all medical treatments you require as a direct result of your accident. These treatments should be covered for as long as it takes you to return to full health, or health equivalent to before the accident took place. Your attorney will help you obtain the proper medical records, documenting your injuries that a medical professional diagnosed in appointments following your accident. All medical bills, in addition to pain and suffering, will be included in the settlement offer.
Out of Pocket Expenses: Your out-of-pocket expenses will include a variety of miscellaneous charges. Essentially, any cost that you would not have incurred if your accident never happened falls under out-of-pocket expenses. For example, a rental car or travel expenses to doctor's appointments. It is important to keep all receipts of these transactions so your attorney can include them in the final settlement offer as well.
Lost Wages: Many accident injury victims are required to miss work, or are unable to work entirely, due to the severity of their injuries. If you had to miss work as a direct result of your accident, your attorney can provide a letter from your employer stating the amount you would have received in wages during the time that you missed work. This amount will also be factored into the settlement offer.
Property Damage: If the accident you were involved in caused damage to any or all of your personal property, you are owed compensation, reimbursement, or replacement of said property. Damaged personal items can include a car, truck, or motorcycle that was damaged in a motor vehicle accident for example. All damaged properties will be included in the settlement offer.
You Can Afford Professional Representation!
The Roth Firm, LLC works on a contingency fee basis. This means that our attorneys will never charge you any upfront fees. They will not receive their compensation until they win your case and you get paid your rightful settlement.
"The Roth Firm, LLC is dedicated to helping you win your personal injury case and will not stop until you receive the financial compensation you deserve for your injuries."
At The Roth Firm, LLC, we have years of combined experience litigating in the state of Georgia, and handle cases like:
Car Accidents
Motorcycle Accidents
Truck Accidents
Boat Accidents
Medical Malpractice
Wrongful Death
Slip and Fall
Traumatic Brain Injury
Spinal Cord Injury
Defective Product
Contact Your Dedicated Personal Injury Attorneys in Georgia Today!
Individuals involved in an accident that was not their fault do not need to suffer. If the negligent actions of someone else caused your injuries, pain, suffering, or material loss, you may require the professional help of an attorney to receive your deserved compensation.
Georgia's premier personal injury law office is ready to help you with your case, so do not hesitate to contact The Roth Firm, LLC today! Our devoted personal injury lawyers can help you file a claim against the negligent person, company or organization, and provide you with the legal representation necessary for winning your case.
If you or someone you know has been injured and is seeking legal representation, The Roth Firm, LLC can maximize your deserved compensation. Contact us today at (404) 777-4899 to learn more!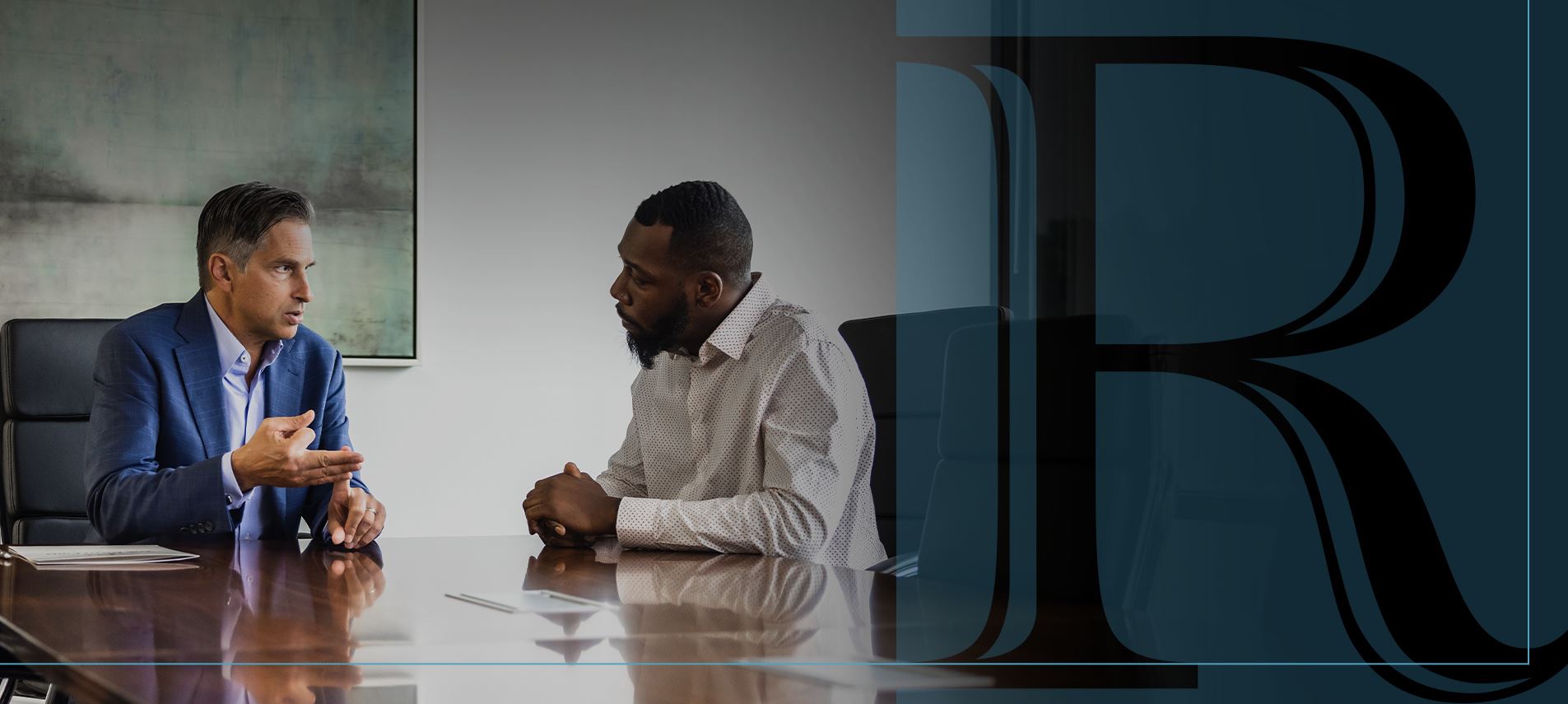 More Than Another Billboard Firm

Our attorneys care about clients like you. At The Roth Firm, your needs come first!

Experienced Team Ready to Fight

For over 15 years, our team has fought to help those injured due to negligence and are ready to do the same for you and your loved ones.

Our Clients Are Like Family

We are a boutique litigation firm, focusing on specific injuries. Each case, like our clients, is unique and will be treated with individual attention and urgency.

Accessible When You Need Us Most

We will travel to you after hours or weekends and are available for video or phone consultations.

Free Case Evaluations

Meet with our team to hear we can help you. We work on a contingency fee basis, which means you won't pay unless we win!