Fatal traffic accidents were recorded at a 16-year high in 2021. These types of crashes also include accidents involving pedestrians. Going deeper into the data, the National Highway Traffic Safety Administration (NHTSA) notes that in 2020, one pedestrian was killed in a traffic accident every 81 minutes.
The insurance comparing website, Bankrate, looked deeper into the numbers and ranked the top deadliest states for pedestrians based on NHTSA data.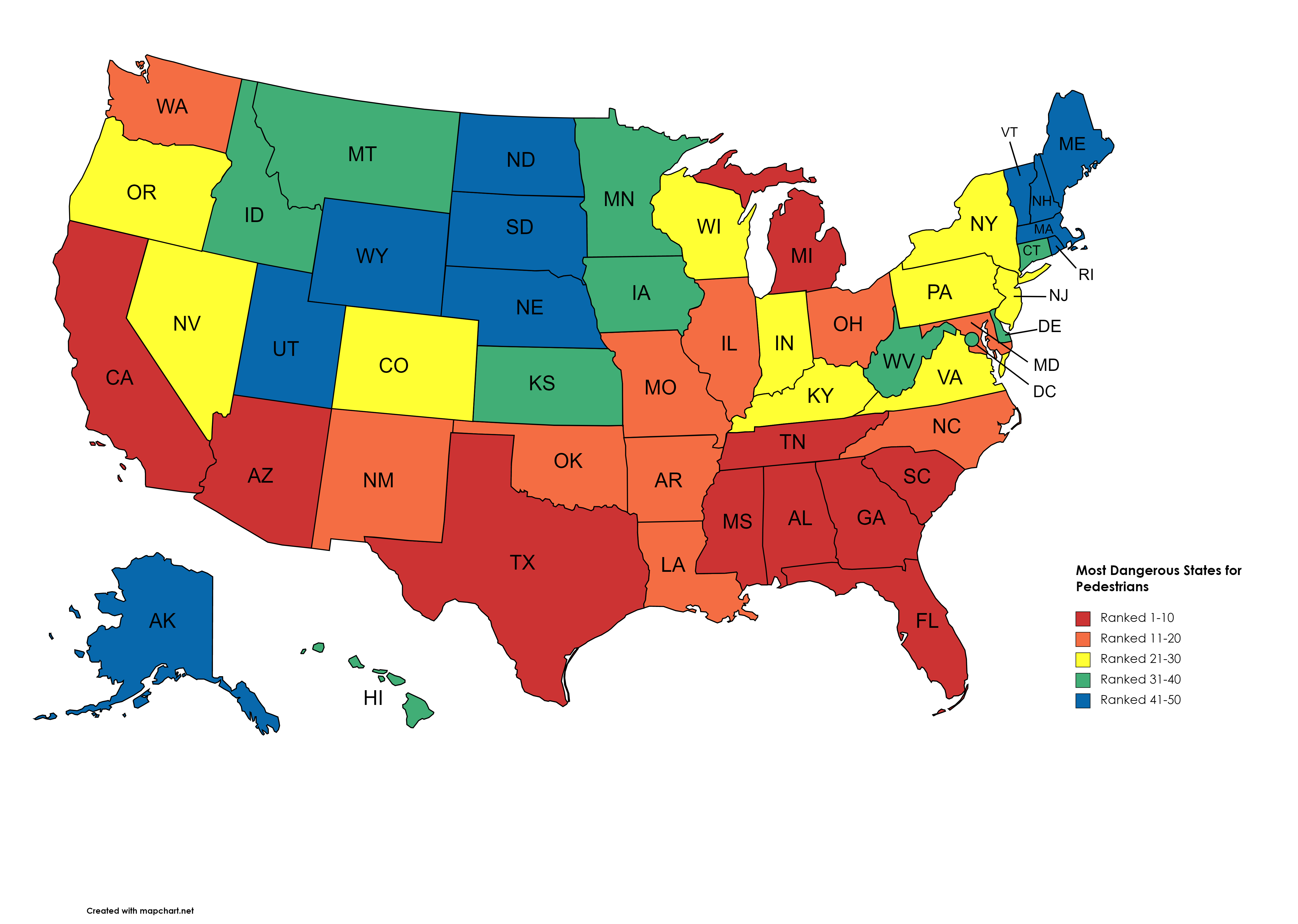 As you can see, both Georgia and Tennessee are considered some of the most dangerous states for pedestrians. Florida comes in at number one, Tennessee is ranked third, and Georgia is fifth.
Are You a Pedestrian Who a Driver Injured?
With pedestrian accidents frequently happening in Georgia and Tennessee compared to other states in the nation, it's essential to have a personal injury attorney who is near you and understands the state's specific laws.
For more than 15 years, the team at The Roth Firm, LLC has helped individuals who were injured due to no fault of their own. Let us help you during your time of need — contact us online or by phone to get started. (404) 777-4899